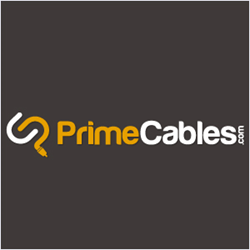 Montreal, Quebec (PRWEB) March 19, 2014 (PRWEB) March 25, 2014
Exclusive distributor of HDMI 2.0 cables in the Canadian market, PrimeCables.com has introduced a new line of HDMI 2.0 licensed cables. Available in four different lengths: 3 ft, 6ft, 10 ft, and 15 ft, these cables that are backwards compatible with earlier versions of the HDMI specification are available in limited quantity. The company has decided to further expand their product line and add new categories of cable accessories to offer these at the lowest possible prices to their customers.
These cables significantly increase bandwidth up to 18Gbps and add key enhancements to support market requirements for enhancing the consumer video and audio experience. The sole distributor of HDMI 2.0 cables in Canada, PrimeCables.com expects the sale of these products to grow exponentially during the first quarter of 2014. With people upgrading their media devices, there is a ongoing and huge demand for the new version of these HDMI 2.0 cable. Apart from being fully compatible with 4K-resolution image protection, these cables also offer the fastest speed in the market
The entire line of licensed HDMI 2.0 cable viewed from their web page. To know more about what's new in HDMI 2.0, whether it supports BT.2020 (rec.2020) colorimetry, what 4K formats it supports, and other specifications, customers can visit the product specific links.
PrimeCables.com is always striving to meet the needs of their customers by constantly expanding their inventory of products. They offer premium quality cable products with the cheapest price and massive variety in the market with a focus on making online shopping for cable accessories fun and easier to handle.
About PrimeCables.com:
Primecables.com best Canadian source for discount adapters, connectors, and HDMI, audio, radio, USB, and computer cables. They offer a variety of products such as Network Cat 5, Cat 6& Cat7, HDMI, SVGA, DVI, USB, FireWire, Fiber Optic, Security, Computer, Apple, and Audio cables as well as Speakers, Cable Testers and Organizers, and wall plates. They deliver remanufactured cables, adapters, USB cables, and cable accessories from both their Montreal and Vancouver warehouses.