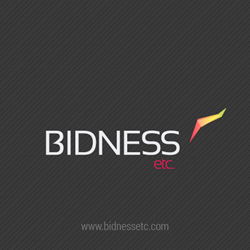 We are not boring – our content has a visual appeal that attracts the Gen Y audience, and we try not to complicate things just to sound smart.
(PRWEB) March 19, 2014
Independent financial analysts, journalists and bloggers will find financial media website BidnessEtc.com's latest offering a godsend. Those of them who previously spent precious hours looking for free stock photos and stock images to make an impact with their arguments and analysis in a visual manner now have access to a unique, one-stop resource from where they can download high resolution images, business images, infographics and business pictures without any paid subscription.
BidnessEtc.com's photo sharing service makes all of its cover images, graphs, infographics and illustrations available on galleries on its website. Anyone can download these graphics and use them in their own content if only they source it back to the BidnessEtc.com website. The subscription has no fee. Images that have been made available for download also include Bidness Etc's highly-popular business infographics on companies in the Dow 30 index, which many users, especially students, will find an invaluable resource.
BidnessEtc.com is a new financial media platform that offers free-of-charge financial analysis and investment advice to a global audience of professionals, students and investors. The website recorded more than 1.5 million unique visitors in the month of January – only its second month in full operation.
"What we're doing is not easy – we're competing with some of the most well-established names in the industry with an intelligent, highly-refined product. I give full credit to our analysts, writers, editors, graphics designers, and our distribution and technology teams for helping achieve what we have so far," says Mr. Babar Din, Chief Content Officer at BidnessEtc.com.
Mr. Din says BidnessEtc.com's broad appeal has something to do with the kind of investment advice and analysis that is offered through the platform. "Our approach to research is different – we think about stocks purely from an investor's perspective, as that is something we are very familiar with."
Mr. Din, along with BidnessEtc.com CEO Nadir Khan, was a key figure in Timescape Global Capital – a hedge fund that managed close to $300 million for clients at its peak. Mr. Khan, who used to manage the fund, is an SAC Capital alum; Mr. Din has single-handedly traded 1% of the NYSE's daily volume.
These two individuals, along with their team, are now providing free-of-charge insights into how the smart money thinks. And their website presents professional research in a way no financial media company has done before: seamlessly fused with visual elements that bring its analyses to life.
"We are not boring – our content has a visual appeal that attracts the Gen Y audience, and we try not to complicate things just to sound smart," Mr. Din says.
All visual content used by the website is now available for anyone wishing to use it in their own analyses and blogs.
For more on the company and its vision, visit: http://www.bidnessetc.com.
To browse the company's image gallery, visit: http://www.bidnessetc.com/gallery.