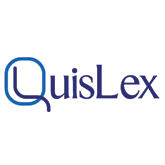 We are extremely pleased that Chambers' research continues to confirm QuisLex as a leader in the LPO industry across all of our core services.
New York (PRWEB) March 20, 2014
QuisLex, the longtime legal process outsourcing industry leader, announced today that it was recognized in Chambers Global 2014 as a Band 1 LPO for the fourth consecutive year. During the course of its ranking process, Chambers conducts in-depth interviews with clients of the legal process outsourcing providers under consideration, and assesses recent matters each provider has handled. This year, Chambers noted that, "QuisLex is highly regarded by market commentators and peers for its experience and expertise in litigation and corporate work, including M&A due diligence and discovery services."
"We are extremely pleased that Chambers' research continues to confirm QuisLex as a leader in the LPO industry across all of our core services," said Adam Beschloss, Director, Client Solutions at QuisLex. "I very much appreciate that we were recognized for our commitment to positively impacting the practice of law."
"Legal process excellence is not just a slogan for QuisLex – it is what we provide to our clients every day. They continue to appreciate our ability to marry our unique processes with the best available technology to deliver innovative solutions across our litigation, corporate and compliance services," said David Klein, Vice President of Legal Services at QuisLex.
A firm profile and complete rankings for QuisLex are available at http://www.chambersandpartners.com/firm/238866/2
The U.K.-based Chambers and Partners has a team of over 140 full-time researchers who conduct thousands of confidential interviews as part of their research into the strengths and weaknesses of LPOs and law firms. Their methodology for this research has been approved by the British Market Research Bureau. They speak to a vast range of lawyers and clients, giving greater weight to the views of clients, and rank LPOs solely on the basis of merit.
About QuisLex:
QuisLex is the preeminent Legal Process Outsourcing (LPO) firm, specializing in executing complex document review, contract management, and compliance projects. The company creates new value and opportunities for legal counsel through the innovative alignment of the best of human capital, process discipline, and technology, making it the partner of choice for Fortune 500, Am Law 100, and Magic Circle firms on their bet the company matters.
QuisLex has reviewed billions of pages in support of litigation, investigatory, and regulatory requests, and drafted, negotiated, and reviewed hundreds of thousands of contracts for compliance, pre- and post-merger M&A support, due diligence, and lifecycle management. In doing so, the company strives to positively impact how law is practiced and empower its clients to do more with less. QuisLex's reputation for quality has been recognized by both clients and the legal industry at large, including being ranked consistently by Chambers & Partners as a Band 1 Legal Process Outsourcing provider.