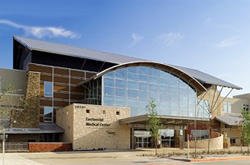 Texas (PRWEB) March 19, 2014
A new surgeon recently joined Frisco Spine, making the practice one of the largest groups of neurosurgeons in the entire North Texas region, from Plano to the Red River. The practice's four conveniently located offices in Frisco, Carrrollton, Plano, and Denison enable them to serve thousands of patients from throughout Texas and Oklahoma. Continued growth is anticipated over the coming years in order to meet the increasing demand for the surgical and non-surgical treatments available at the practice.
The size of the Frisco Spine team is proportional to the scope of the practice, which offers a comprehensive range of procedures for the cervical and lumbar spine. The practice is distinguished by its multidisciplinary approach, which allows them to serve virtually every spinal issue, from arthritis and chronic back pain to spinal fractures and tumors. In addition to the practice's state-of-the-art surgical facilities, both non-surgical patients and patients recovering from surgery have access to one of the finest physical therapy centers in the region.
The team's philosophy is to provide the most conservative treatment possible that will deliver optimal results. In service of this philosophy, the physicians are able to provide surgeries of all types, from the minimally invasive to the highly complex, in addition to a full menu of non-surgical procedures.
Frisco Spine's team comprises some of the most highly trained and experienced physicians in the nation, including:
Dr. Gary Dennis is a board-certified neurosurgeon who completed his residency at the Baylor College of Medicine. He served his internship at Johns Hopkins Hospital and graduated from Howard University College of Medicine. He has extensive experience in performing minimally invasive removal of spinal and brain tumors and treating spinal compression disorders, herniated disc, and degenerative disc disease.
Dr. Michael Turner, a graduate of Loyola University Chicago Medical School, is a spine fellowship-trained neurosurgeon. He completed his residency at the University of Chicago and his fellowship in spine surgery at the Spine Institute Foundation. He routinely provides minimally invasive surgical treatment of degenerative disc disease, spinal tumors, and spinal deformity.
Dr. David Masel, in addition to performing minimally invasive procedures in the treatment of spinal diseases, is one of the rare physicians in the Dallas area to provide treatment for severe movement disorders such as Parkinson's through deep brain stimulation. He completed his residency at Henry Ford Hospital and graduated from the Emory University School of Medicine.
Dr. Patrick Cindrich has a particular interest in the use of artificial disc replacement in the treatment of neck and lower back pain, as well as in the non-surgical treatment of brain tumors through stereotactic radiosurgery using the Gamma Knife. He completed his residency at Mayo Graduate School of Medicine in Rochester and graduated from the University of Kansas Medical School.
Dr. Olga Doroftei provides non-surgical treatment of neck and lower back pain through electromyography (EMG), nerve studies, and trigger point injections. She completed her residency in physical medicine and rehabilitation at the Washington University School of Medicine and her internship at Advocate Illinois Masonic Medical Center. She graduated from Loma Linda University Medical School.
The professionals of Frisco Spine use only the most advanced and effective techniques and technologies available to serve the diverse spinal care needs of their patients. Surgical treatment options include artificial disc replacement, cervical spinal surgery, and lumbar spine surgery, while non-surgical options include steroid injections, nerve blocks, and physical therapy.
Further information about Frisco Spine can be obtained by visiting http://www.friscospine.com or by contacting the practice at:
Frisco Spine - Frisco Location
4461 Coit Rd, Ste 405
Frisco, TX 75035
(972) 377-9200
Frisco Spine - Carrollton Location
4323 N Josey Ln, Ste 202
Carrollton, TX 75010
(972) 394-4600
Frisco Spine - Denison Location
5012 S US HWY 75, Ste 300
Denison, TX 75020
(903) 327-8751
Frisco Spine - Plano Location
6513 Preston Rd
Plano, TX 75024
(214) 705-9599
Originally posted by Frisco Spine.