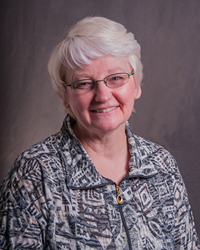 Ogdensburg, NY (PRWEB) March 21, 2014
Claxton-Hepburn Medical Center is pleased to welcome Martha Cole, NP to its medical staff. Ms. Cole, a certified Nurse Practitioner specializing in Women's Health, will begin seeing patients April 1, 2014 at 3 Lyon Place, Suite 300, Ogdensburg, NY. Appointments can be made by calling 315-393-6186.
Ms. Cole brings 22 years of experience with her, most recently from Partners in Women's Health, Canton, NY where she practiced from 2007 until February, 2014. Cole also practices as a College Health Nurse Practitioner at the SUNY Canton, Davis Health Center where she has worked since 2005. Her role at Claxton will be to provide comprehensive health care to women throughout the lifespan, with an emphasis on reproductive and gynecologic health needs.
Ms. Cole received a Bachelor of the Science Degree in Nursing from Thomas Jefferson, University, Philadelphia, PA and then earned her Nurse Practitioner Certification from Community General Hospital, in Syracuse, NY. She is nationally certified as a Family Nurse Practitioner through the American Academy of Nurse Practitioners.
When asked what Ms. Cole hopes to bring to Claxton-Hepburn, she stated, "I hope to provide an atmosphere where women will feel comfortable in discussing their healthcare concerns. I have a lot of experience in the milestones women face from their teen years, through their middle ages and into those 'golden years.' GYN exams are often dreaded, but I can usually have patients feeling very comfortable and even laughing by the end of the appointment. I also believe I can provide education to help women through their life stages."
Ms. Cole resides in Lisbon with her husband, Stephen. Her interests include Turbo Kick, singing, boating and camping with her husband and long talks with her children.
For more information about Ms. Cole, visit us on the web at http://www.claxtonhepburn.org or call 1-888-908-2462.