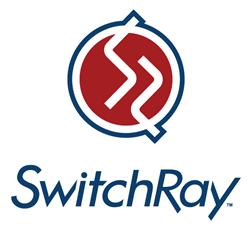 The SR-S4500 provides the precise combination of features, flexibility, and reliability that allows us to operate at the highest level for our customers." - Lance Weller, President, Brightlink Communications
Mission Viejo, CA (PRWEB) March 20, 2014
SwitchRay, a leading vendor of advanced telecommunication software, and Brightlink Communications, a leading telecommunications carrier, have entered into a 3-year agreement of SwitchRay's SR-S4500 Class 4 softswitch, an optimally enhanced domestic and international switch and stable performer in the telecommunication's market.
Brightlink's network platform delivers unparalleled reliability and functionality to its customers. The signing of this service and support agreement includes capacity of 70,000 SR-S4500 licenses, further securing their competitive position.
"We are constantly looking for technology solutions that support our mission of service excellence. The SR-S4500 provides the precise combination of features, flexibility, and reliability that allows us to operate at the highest level for our customers. We continue to be extremely pleased with how well the SwitchRay SR-S4500 Class 4 Solution performs and how seamlessly the product integrated into our network," commented Lance Weller, President of Brightlink Communications. He said further, "Technology support is also crucial to our operational success. SwitchRay provides a dedicated team of engineers and specialists that respond immediately to our needs."
Fathi Hakam, President of SwitchRay Inc. went on to comment: "It is our utmost priority to delight our customers with the best-in-class technology and solutions. We have a solid history of providing stable products for our customers and enjoy our relationship with the team at Brightlink. We look forward to our continued and successful partnership."
About SwitchRay Inc.
SwitchRay Inc. delivers state-of-the-art communication service platforms to telecom carriers worldwide. Our mission is to provide products that are rich in functionality, scalable and highly reliable, allowing our customers to build successful businesses, while driving their profits up and the cost of operations down. With our keen attention to detail and unwavering commitment to exceptional customer service, we optimize communication and build a brighter future for the world to connect. For more information on our communications service platforms, visit us at http://www.switchray.com or email us info(at)switchray(dot)com.
About Brighlink Communications
Brightlink Communications is a leading telecommunications carrier based out of Atlanta, Georgia. Their customers provide communication services to the most critical industry verticals and expect thoughtful, concise and completely reliable solutions. Brightlink operates in the same no failure tolerance environment. We are dedicated to providing our clients optimal solutions with total confidence that their customer's crucial communication needs are met. For more information, visit http://www.brightlinkcom.com.
For media inquiries, contact:
Dina Scaglione, Director Marketing & Sales Operations
949.910.9401