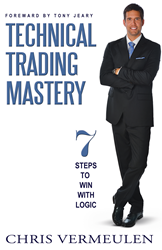 Do you know how some people make money in both a rising and falling stock market?Well, what we do is provide clients with an automated trading strategy that does this for them.
Collingwood, Ontario (PRWEB) March 20, 2014
AlgoTrades.net is proud to announce the launch of its algorithmic trading system, a 100% automated trading system that uses several professional trading strategies to trade the S&P 500. Setting up an account takes a matter of minutes for those who have an account with one of the brokerage firms the system works with.
AlgoTrades is intended for all investors; the new investor looking to make a first investment or the seasoned investor who has been trading for decades. It requires absolutely no work on the investor's part. All trades are executed automatically. Also, AlgoTrades adjusts protective stops and profit targets on it own. AlgoTrades uses advanced filters to monitor the market on a tick-by-tick basis carefully evaluating each entry, profit or loss, or stop placement level in real time. All of this analysis is done automatically, in the blink of an eye, so their clients can focus on the more important things in life.
AlgoTrades is the result of years of work creating a methodology that works before being converted in to an automated trading system. After seven years, AlgoTrades is now available to individual investors to give them a competitive edge on Wall Street against pros, private equity firms, and hedge funds. Effective in rising, falling and even sideways market conditions, AlgoTrades can improve profitability while reducing portfolio volatility.
AlgoTrades was developed by Chris Vermeulen using several data points to power the decision making and trading processes. There are three main algorithmic trading strategies incorporated in the system and the algorithmic trading system identifies the best strategy for the current market environment. This gives the smart investor the chance to get the best possible price and performance.
Vermeulen states, "I prefer to help and work with fellow traders like myself and I like to support the underdog."
For further information about the creation of AlgoTrades visit http://www.AlgoTrades.net
10126 Hwy 26 East RR#2
Collingwood, ON, L9Y 3Z1