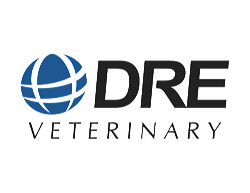 It's a great opportunity to strengthen relationships and grow in the market. - Tyler Kempf, DRE Veterinary
Louisville, KY (PRWEB) March 20, 2014
DRE Veterinary — a new and professionally refurbished equipment supplier — is pleased to announce its participation in VET Middle East 2014, an international conference dedicated to discussing worldwide veterinary standards and making global connections.
Industry leading veterinary professionals from all over the world will be meeting in Dubai March 25-27, and DRE Veterinary & Animal Sciences equipment expert Tyler Kempf will be among the vendors in the sold-out hall at the Dubai International Exhibition Centre.
"It's a great opportunity to strengthen relationships and grow in the market," he said.
Tyler said he is excited to meet with clients and distributors face to face, many of them for the first time. This is first year DRE Veterinary has attended this conference, though the company has a strong presence at trade shows throughout the United States and North America.
In booth S2E38, Tyler will be showcasing a selection of DRE Veterinary's top-selling items including the DRE Titan XL Large Animal Anesthesia Machine.
This machine is designed for use with bovine, equine, and other large animals, making it a good choice for anesthesia methods in large animal and zoological procedures. The Titan can be used for spontaneous breathing, or in conjunction with the electronically controlled, time-cycled Drager AVE ventilator.
The dependable DRE Titan also features a vapor exclusion system, which protects vaporizers from the potentially harmful delivery agent. Tidal volume can be adjusted from five to 15 liters during procedures.
While the Titan is optimized for use with large animals, the device features an optional Foal absorber that lets veterinarians anesthetize and ventilate smaller animals.
The top shelf of the DRE Titan is ideal for situating a patient monitor, like the DRE Waveline Touch. Tyler will be displaying this monitor, alongside other DRE Veterinary product offerings at VET Middle East:

DRE ASG 120 Electrosurgical Generator
EMMA II Capnograph
Masimo Radical 57 handheld oximeter
Connect with Tyler on LinkedIn, and meet him in Dubai in booth S2E38. Join the Twitter conversation by tweeting along during the show @DREVeterinary for special offers and updates.
About DRE Veterinary
For over 25 years, DRE Veterinary has worked with many of North America's top veterinary facilities and organizations. They provide products and services that make sense, save their client's time and money, and allow veterinary surgeons to do the things they do best. DRE Veterinary is located in Louisville, Ky.