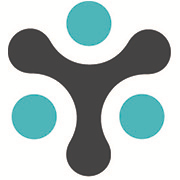 The fact that InfoSnap already had templates built for the SkyBuild component was impressive. We did not have to work with Skyward in order to craft something.
Austin, Texas (PRWEB) March 20, 2014
Every year, a very painful, labor-intensive, and expensive process took place for Oak Park River Forest School District 10 in Oak Park, Illinois. Paper forms were handed to families at the beginning of each school year for incoming freshmen students. Once paperwork was manually filled out and brought back to the school for student registration, the staff at Oak Park worked tirelessly to upload each student's information into their Skyward student information system (SIS), by hand.
Christopher Thieme, Data Systems Manager at Oak Park, recounts the grueling and demanding efforts that took place for years prior to discovering InfoSnap. "In labor force alone, we would hire temps to come in for a few weeks to go through a stack of paper and input the information into Skyward. Over the course of the school year, we'd stumble upon data entry mistakes and then spend valuable time correcting them."
For Thieme, there had to be a better solution to handle the time consuming task that the schools' staff was faced with in an effort to utilize staff and resources more effectively. Thieme's search for a customized online student registration solution led him to a few contenders that had workable procedures in place but relied heavily on his staff to do the majority of the configuration set-up. He selected InfoSnap, the leading provider of cloud-based registration management systems, and has not looked back since. "We liked the idea of having a partner that was able to do a lot of the heavy lifting for us," says Thieme. Oak Park took all of their old paper forms, scanned them into PDF's, and sent them to InfoSnap, who then turned them into a digital online version using SmartForm™ Technology. And, it was all done without staff having to go in and figure out why a code did not give them what they were expecting.
The SkyBuild component of Oak Park River's SIS, Skyward, is what's used to import their data. "It's the crossover," states Thieme. "Getting the hooks into the database to just have the information poured in through a fluid process is the level of integration that InfoSnap excels in. The fact that InfoSnap already had templates built for the SkyBuild component was impressive. We did not have to work with Skyward in order to craft something. We could take what was already there and tweak it. It saved a lot of effort in trying to figure out how to map certain fields because the general mapping was already done by InfoSnap."
But there was more to just tackling the abundance of paperwork that the staff of Oak Park was inundated with. Another goal that Thieme needed to achieve was to implement a business process that ensured a specific order for registration was in place. InfoSnap solutions specialists designed a workflow to do just that, with the ability to require the necessary criteria and the completion of vital administrative tasks before the system would let administrative staff approve a record. The paper-based procedure made it difficult to follow written policies such as verifying student residency. "We'd have paperwork but no residency information, residency information but no paperwork. Having this structured workflow in place has ensured that every family completes each step of the required process," says Thieme.
"We're going into our second year with InfoSnap," states Thieme. "Looking back over the past year, we quadrupled the amount of work we were doing and have been able to do it with less effort than was required for just one group of kids. Oak Park River Forest School District 10 has a 100% completion rate for student registration via InfoSnap. I'm glad I went with InfoSnap because more weight would have been put on staff to get the work done had we chosen someone else."