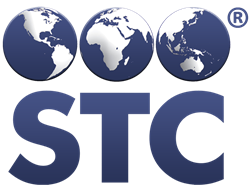 Over the next five years consumers will begin to show up at their point of care and request the immunization they need, empowered with their Immunization-Intelligence™.
Scottsdale, Arizona (PRWEB) March 19, 2014
Scientific Technologies Corporation (STC) is pleased to announce that a partnership with the Louisiana Department of Health and Hospitals Office of Public Health Immunizations Program is informing and empowering consumers with their immunization histories that are contained in public health information systems as reported by their healthcare providers.
As early as 2010, STC's health information technology team was working with consumers, providers, and public health professionals to design a system that empowers consumers with the goal to reduce the impact of vaccine-preventable disease (VPD) on families. Early tests validated the use of smartphone technology and current U.S. Department of Health and Human Services goals of consumer record availability accelerated the value proposition to engage patients with their family immunization histories.
STC's application, My Immunization Record (MyIR), has been piloted in Baton Rouge, Louisiana over the past few months. MyIR provides patients free, secure, pre-approved, and authenticated access to their immunization histories and those of their families. Michael L. Popovich, STC CEO, states "The value of immunization patient empowerment comes from the ability to present vaccine histories to individuals and their families and alert them to the immunizations they are overdue or when they are next due, thus maximizing their protection against vaccine-preventable diseases. Providing Immunization-Intelligence™ to the consumer is our ultimate goal."
Up until now, over 90 percent of the U.S. population had been unable to directly access their immunization records that are managed by state immunization programs. This disengagement of approximately 280.6 million individuals from an important part of their health records has been longstanding. Its consequences have not been well studied but surely include under- and over-immunization, barriers to school entry, increased out-of-pocket costs, and missed opportunities to receive valuable preventive health services. STC's MyIR provides a useful tool available at the fingertips of providers and consumers with the goal of enabling improved and more efficient healthcare.
Observations made during the MyIR on-going pilot phase show that participating healthcare providers have had over 90% of their patients enroll when asked if they would like to participate. The Louisiana Department of Health and Hospitals Office of Public Health Immunization Program supported a "key value-added benefit" to the MyIR consumer access product by making it possible for an individual to print an "on-demand" copy of their Certificate of Immunization that could be used for school entry or any program requiring proof of immunizations without going through their healthcare provider. Participating providers in the pilot project have repeatedly stated that this is a key benefit to their staff as well, and it is expected to significantly reduce the impact of research and record lookup particularly just prior to school start.
Healthcare providers benefit from this consumer approach as MyIR continues to contribute to clinical efficiency by decreasing a provider's unreimbursed administrative burden of repeatedly providing hard copy records to their patients. Currently, STC is conducting an epidemiologic study to measure the impact of greater patient empowerment to immunization information on patient health, healthcare costs, and provider service quality.
CEO Popovich says "Over the next five years consumers will begin to show up at their point of care and request the immunization they need, empowered with their Immunization-Intelligence™ — taking greater responsibility and action for their health and better understanding the risk of outbreaks and disease reoccurrence. Everybody wins."
About STC
STC's goal is to ensure healthy populations through partnership, expertise, and applied use of information technology. In the early 1990s, STC was one of the first adopters of the value of immunization registries and the data that could be used for decision support to augment clinical practice, targeting the reduction and impact of vaccine-preventable disease on children. With the support of physicians, organizations, and policy and vaccine experts, STC's public health and software professionals became the trusted authority that led many of the early efforts and best practices to implement statewide registries. The efforts continue today as over 250 million vaccine encounters are retained in the immunization registries of STC and their state public health partners. Increasing the value of these national health data assets is a primary goal of STC through the next decade. http://www.stchome.com