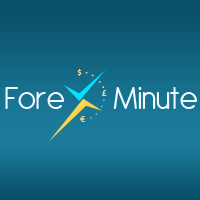 Thus, traders have a lot of choices with this broker. In fact, a reviewer at ForexMinute said that as there are no geographical limitations.
London, UK (PRWEB) March 30, 2014
ForexMinute, an online portal for Forex brokers' reviews and Bitcoin news, recently brought in an exclusive review of Plus500 wherein it suggested that this CFD broker claims that there is no limitation in terms of markets. That is, traders have access to products from all the world's major markets.
Thus, traders have a lot of choice with this broker. In fact, a reviewer at ForexMinute said that as there are no geographical limitations i.e. traders can now trade stocks from any company irrespective of its location; there are plenty of opportunities to profit while trading a range of assets.
The reviewer further said that Plus500 has become a one-stop solution for CFD trading and preferred by traders who wish to have unlimited choices with respect to trading assets including Bitcoin. Plus500 was the first brokerage firm that brought in Bitcoin trading services and helped thousands of traders become rich trading one of the highest yielding trading assets.
Higher Leverage from Plus500 helps traders with low investment capabilities.
In its Plus500 review, ForexMinute said that when it comes to trading, there are advantages associated with it and that are the ones that encourage traders and help them become rich. In fact, this CFD broker provides higher leverage than traditional trading services providers provide. Thus, here traders receive attractive leverages which enhance their capabilities to trade and earn profits.
Nonetheless, Plus500 brings stocks for traders from a large number of companies to ensure higher return on investment. Thus, known for offers trading assets from diverse areas, this CFD broker is helping traders make it big in trading. Also, Plus500 has emerged as a reliable CFD broker as it ensures that traders are able to generate higher returns with higher leverage.
About ForexMinute.com
ForexMinute, the world's leading Forex news and views portal, has become a one-stop solution provider for Forex traders and brokers as well as Bitcoins news. It provides all the required tools to individuals to become a professional Forex trader. Also, it helps Forex brokers provide high-end user-friendly trading experience to traders with an array of resources e.g. financial news by the minute, fundamental analysis, technical analysis, Forex tools and others.
For more information, visit http://www.forexminute.com or call +1 800 758 5780.
You can have the ForexMinute newsletter delivered to you each trading day. Simply sign up today. You will be kept up to date on the latest market action. It's free and simple -http://www.forexminute.com/newsletter.