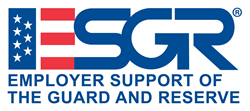 Tampa, FL (PRWEB) March 20, 2014
Members of the media are invited to join Total Quality Logistics (TQL) as it signs a NATIONAL STATEMENT OF SUPPORT for the country's citizen warriors.
The honorable Gregory P. Holder, Florida Committee State Chairman of the ESGR, will officiate the ceremony.
The company also is honored to have Colonel Douglas J. Schwartz, Commander 927th Air Refueling Wing MacDill AFB joining them for the event.
With the MacDill Airshow taking place on March 22 and 23, it is a timely opportunity to highlight the unique skills the country's highly trained, uniformed men and women bring to the workforce.
TQL is one of the largest third-party logistics providers in the country. The company is headquartered in Cincinnati, Ohio, but Florida is now its second largest state of operations. TQL has offices in Tampa, Orlando, Jacksonville, and Fort Lauderdale. The company is holding this ceremony at one of its national satellite offices to reflect the fact that this is a national effort for the company.
Friday, March 21 3:00 p.m. – 4:00 p.m. Light refreshments following the ceremony
TQL Tampa Office, 8001 Woodland Center Blvd. Suite 200