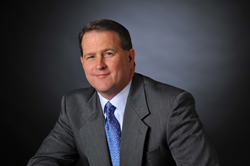 It is an honor to be recognized with NetApp's prestigious Platinum Level certification.
Crofton, MD (PRWEB) March 20, 2014
Force 3, delivering the best in federal security, collaboration, next-generation networking, converged infrastructure and support solutions, today announced its Platinum Level certification as part of the NetApp Alliance Partner Program. As a Platinum Partner, Force 3 demonstrates a high-level of expertise and commitment to NetApp products as a core part of their business.
The NetApp Alliance Partner Program recognizes nationally-focused federal and commercial resellers working with the complex IT needs of large, enterprise-class clients. As a NetApp Platinum Level Partner, Force 3 provides its customers with innovative storage technologies and solutions that boost IT efficiency. These storage technologies are more cost efficient and accelerate business breakthroughs.
"It is an honor to be recognized with NetApp's prestigious Platinum Level certification," said Michael Greaney, President of Force 3 Federal. "We are pleased to build on an already very successful relationship. As a Platinum Partner, we look forward to continuing our work with NetApp in optimizing our shared customers' IT environments and deploying new capabilities with confidence."
"We are pleased to recognize Force 3 as a Platinum Level Partner in our NetApp Channel Program," said David Drahozal, Director USPS Channel for NetApp. "Platinum level partnership reflects Force 3's success and continued commitment to engineering excellence on NetApp that will benefit our customers. Force 3 has excelled in providing innovative storage solutions such as FlexPod and customers have gained productivity and efficiency from solutions delivered by Force 3. We look forward to great mutual success together."
Force 3 is the trusted provider of Security, Collaboration, Wireless, Virtualization, Next Generation Networking and Support solutions for Federal agencies and their key partners. With headquarters in Crofton, Md. and offices in Herndon, Va., for over two decades Force 3 has delivered and supported cost-effective IT solutions for the Federal government. At Force 3, we have a relentless focus on our customers' success through innovation, unique solutions and highly trained, passionate people. Our dedication has resulted in being named Cisco's Federal Partner of the Year. For more information, please visit http://www.force3.com.
NetApp creates innovative products—storage systems and software that help customers around the world store, manage, protect, and retain one of their most precious assets: their data. NetApp is currently the #1 storage provider to the U.S. Government. Discover our passion for helping organizations go further, faster at http://www.netapp.com.