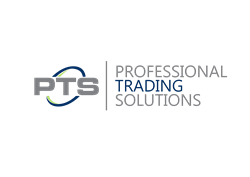 New York, NY (PRWEB) March 21, 2014
Lightspeed Financial, Inc. announced that it will now operate under the name Professional Trading Solutions, Inc. (PTS). This formal name change is part of a larger effort to emphasize its commitment to a broad range of active traders, including individual professional traders, hedge funds, proprietary trading groups, and broker-dealers.
PTS will offer three unique trading solutions for active traders; platform-independent introducing and executing broker-dealer services, broker-neutral trading platforms, and a blended full-service offering comprised of PTS owned brokerage services and trading technology. PTS, through its broker-dealer Lightspeed Trading, LLC, will continue to provide access to clearing, custody and portfolio margin accounts through partnerships with industry-leading clearing firms.
In conjunction with the corporate name change, Farid Naib has been named Chief Executive Officer of PTS. Mr. Naib has over 29 years of experience in the trading industry. He founded FNX Limited, a provider of global trading solutions, which is currently owned by SunGard. Mr. Naib's professional affiliations have also included GL Trade and GAIN Capital Holdings, Inc.
"This corporate name change reflects our commitment to all professional traders and highlights our flexibility to provide them with sophisticated trading technology, high-touch brokerage services or a full-service offering combining the two. While we are very proud of our Lightspeed Trader platform, we want all active traders to know that they are not limited to any particular trading application when utilizing the services of our broker dealer. Many of our clients already use third-party trading platforms, such as Sterling Trader and Real-Tick, and these clients represent a very important segment of our business", says Mr. Naib, PTS CEO.
PTS is an industry-leading solutions provider for active and professional traders as well as hedge funds and prop trading groups. PTS provides fast, stable, state-of-the-art products and services to the active trading community. Professional Trading Solutions, Inc. is the holding company of two primary operating units: Lightspeed Trading, LLC, a FINRA and SEC registered broker-dealer, and PTS Financial Technology, LLC, a software holding company.
For additional information regarding Professional Trading Solutions, please visit http://www.professionaltradingsolutions.com.
MEDIA CONTACT
Leah Stashko
Lstashko(at)Lightspeedtrading(dot)com
844.825.7634