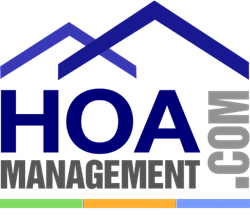 Alburquerque, NM (PRWEB) March 21, 2014
HOA Management (.com) is proud to announce a new advertising partnership with All Quadrants Management. Located in Albuquerque, All Quadrants Management provides association management services to community associations in New Mexico and Illinois.
All Quadrants Management has partnered with HOA Management (.com) to advertise their services to communities regionally that are actively seeking a new association management company. To learn more about All Quadrants Management, visitors to HOA Management (.com) can view their profile page on the directory. Included on their profile page is a direct link for users to click through to their website. HOA Management (.com) also provides a contact form for users who prefer to communicate via email.
All Quadrants Management's mission is to educate through transparency in an ever-changing market. They can achieve this with excellence in communication by providing up-to-date information and strategies, and customizing those to fit the needs of individual communities. The current market has many companies offering property management solutions that they feel to be the best in the industry. AQM ranks client satisfaction as a top priority. A reputable management company would never ask to take a back seat to quality service, or allow to get lost in a national portfolio where clients' end up feeling as though they do not matter. All Quadrants' services include but are not limited to annual meeting attendance and set up, professional consultation for all issues and questions to the Board, enforcement of governing documents, and much more.
HOA Management (.com) is a leading HOA management directory that uses targeted marketing strategies to reach out to community associations and offer them free access to its online directory. Association residents and board members are able to connect with professional management companies and service providers in their local area by searching on the HOA Management (.com) directory. To learn more about HOA Management (.com), visit http://www.hoamanagement.com or email sales(at)hoamanagement(dot)com.
###