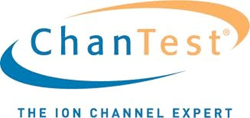 Cleveland, Ohio (PRWEB) March 20, 2014
On Monday, March 24, ChanTest will host a session on Assays for Assessing Cardiotoxicity, Contractility, and ECG-Like Aberrations in Stem Cell-Derived Cardiomyocytes from 9:15 am – 10:15 am in Room 106C West at the Phoenix Convention Center.
Click here to visit event page
During recent discussions held by the Cardiac Safety Research Consortium (CSRC), the industry decided with government regulators to propose a new, expanded role for identifiers of potential adverse effects in drug safety evaluation. The challenge was to formulate a revised approach for cardiac risk identification. This approach includes recent advances in the understanding of cardiac stimulation and technological advances in ion channel research (ion channels provide a gateway, which regulates the contraction of the heart muscle). The CSRC discussions suggested a Comprehensive In vitro Proarrhythmia Assay (CiPA) as a new model for identifying cardiac issues during drug discovery.
ChanTest, with ion channel focus and expertise, has been proactive in dealing with the new CSRC recommendations, through automated assays for human cardiac ion channels. The March 24th session will provide details regarding the ground-breaking assay services provided by ChanTest. These services include measuring cardiotoxicity, cardiac contractions and ECG-like recordings in stem cell-derived cardiomyocytes. In addition, ChanTest will present results from studies with human iPSC-derived cardiomyocytes of different sources. Attendees will gain insight into how ChanTest uses high throughput assay tools to minimize costs for compound providers. Additionally, they will learn how these new offerings are the first on the market to address the needs expressed by the government regulators and the Cardiac Safety Research Consortium.
In addition to this session, ChanTest will present a poster titled "Multi-Electrode Array and xCELLigence: Synergistic Platforms for Cardiovascular Risk Assessment" on March 24 from 1:00 pm – 4:30 pm. Visit ChanTest at booth #737 during the Society of Toxicology meeting for further information.
ChanTest has led the way in ion channel research, and has made significant contributions to advance cardiotoxicity assays. The new technologies ChanTest will present at SOT are not the first by the company. Recent revolutionary assays by ChanTest include their CardioChannelGram™ and Cardiac Channel Panels™, which today are critical components in drug safety testing.
ChanTest's Cardiac Channel Panel™, conducted on the QPatch platform, provides coverage of all of the major cardiac channels. The basic package includes the most common drug safety targets: hERG, Nav1.5, Cav1.2, KvLQT1/minK, and Kir2.1. The Channel Panel can be extended to include other potential cardiac targets: Kv1.5, Kv4.3, HCN2, HCN4, Kir3.1/Kir3.4 (IK,ACh), and Kir6.2/SUR2A (IK,ATP).
Researchers can predict the effects of early-stage drug compounds by checking with ChanTest's extensive database of drug compounds and their cardiac outcomes. This generates the most predictive ion channel evaluation available.
About ChanTest® – The Ion Channel Expert
ChanTest's mission is to serve the drug discovery and development needs of customers worldwide. Since its start in 1998, the Contract Research Organization has tested compounds for more than 300 global pharmaceutical and biotechnology companies. ChanTest also partners with these companies to accelerate the drug development process for the release of better, safer drugs. ChanTest offers integrated ion channel and GPCR services (GLP and non-GLP) and reagents. The company's library of validated ion channel cell lines, and nonclinical cardiac risk assessment service portfolio, is the most comprehensive commercial library available today.
Because of ChanTest's influential role in the cardiac safety field, along with the company's uncompromising commitment to quality, an independent survey has named ChanTest the "most trusted and most used fee-for-service provider" since 2006. ChanTest is based in Cleveland, Ohio.
Visit http://www.chantest.com to learn more about ChanTest.
FURTHER INFORMATION
ChanTest
14656 New Parkway
Cleveland, Ohio 44128
1-877-828-1777 Toll Free
1-216-332-1665 Tel
1-216-332-1706 Fax
info(at)chantest(dot)com
Contact for Media Inquiries:
Chris Mathes, Ph.D., M.B.A.
Chief Commercial Officer
cmathes(at)chantest(dot)com
http://www.chantest.com