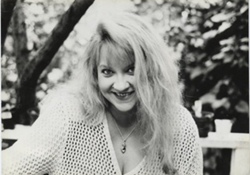 (PRWEB) March 20, 2014
Independent publishers are prospering. Higher e-book sales, expansion into new markets, and leveraging the wild popularity of Fifty Shades of Grey were some of the ways those that made the 2012 list of PW's Fast-Growing Independent Publishers flourished.
Cleis Press and Viva Editions has been featured as a fastest growing small publisher for the past several years by the book trade magazine Publishers Weekly.
Tomorrow, March 21, Cleis Press publisher Brenda Knight will appear at IBPA's Publishing University conference in San Francisco to speak on the panel "How'd They Do That? Introducing Three of Publishers Weekly's Fast-Growing Independent Publishers." Along with the other panelists, Knight will discuss the strategies they used to stay vibrant and keep profits rising in a fast-changing and challenging marketplace.
Brenda Knight is a twenty-year publishing veteran, starting at HarperCollins and is the author of the American Book award-winning Women of the Beat Generation, Wild Women and Books, and The Grateful Table. Knight has worked with many bestselling authors including Mark Nepo, Phil Cousineau, Congresswoman Jackie Speier, and Paolo Coehlo.
Knight volunteers for the American Cancer Society as a counselor for the newly diagnosed, teaches at the San Francisco Writers' Conference and leads writing workshops "Putting Your Passion on Paper." Publisher of Cleis Press and founder of Viva Editions, Knight lives in the San Francisco Bay Area.