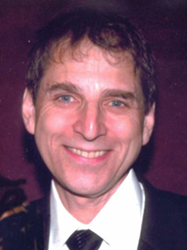 Pomona, NY (PRWEB) March 19, 2014
Dr. Tracey believes that proper education about the stages of gum disease is an important factor in the fight against gum disease and its accompanying negative health consequences. With March being National Nutrition Awareness Month, he highlights the importance of good nutrition for strengthening teeth to help prevent tooth loss. Laser gum surgery is an ideal option for those patients looking for gum disease treatment in Pomona, NY.
The symptoms of gum disease often have a slow onset and are difficult to recognize until the disease has progressed to a later stage. Gum disease can negatively affect oral and overall body health and is the leading cause of tooth loss in adults. If caught early, however, gum disease can be easily treated. There are many warning signs of gum disease, but some of the most recognizable include gums that bleed while eating, flossing, or brushing, receding gums, loose teeth, lasting bad breath, change in bite, and pus between the teeth and gums.
There are three stages of gum disease, gingivitis, periodontitis, and advanced periodontitis. Gingivitis is considered the earliest stage of gum disease and includes gum inflammation caused by the build-up of plaque. Because gingivitis is the earliest stage, its damage can be reversed because the integrity of connective tissue and bone surrounding the teeth has not been damaged. In periodontitis, the second stage of gum disease, the integrity of bone and connective tissue holding the teeth in place is damaged and gums have started to recede and create pockets below the gum-line. The third stage of gum disease, advanced periodontitis, is very serious and the integrity of the bone and supporting tissues is highly degraded and aggressive treatment is needed to save teeth. Laser gum surgery is a good option for treating gum disease at any stage because it removes the diseased tissue and offending bacteria while leaving healthy gum tissue and teeth unharmed.
To learn more about Dr. Tracey or gum disease treatment in Pomona, NY, visit his website at http://www.roberttraceydds.com and call 845-262-6504.
About The Doctor:
General & Laser Assisted Dentistry (GLAD) is a general practice offering personalized dental care for Pomona, NY gum disease patients since 1982. Dr. Robert Tracey received his Bachelor of Science degree in mathematics from The City College of NY, Magna Cum Laude and Phi Beta Kappa. He attended dental school at Columbia University and graduated with honors. Dr. Tracey completed a hospital-based residency program at Bronx Municipal Hospital Center/Albert Einstein Medical Center. He is part of one percent of dental professionals providing the LANAP® FDA cleared laser procedure for gum disease treatment. He has appeared on Fox5 News demonstrating laser dentistry, and he has lectured and published articles about laser dentistry. To learn more about GLAD and their dental services visit their website at http://www.roberttraceydds.com and call 845-262-6504.