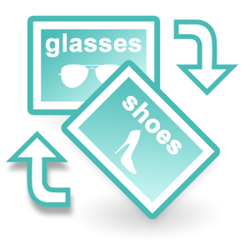 The ad rotator creates the ability to buy and sell fractional placements which offers great advertising opportunities for both the content provider and advertiser.
San Diego, CA (PRWEB) March 20, 2014
San Diego based online advertising company, AdPlugg, announced the release of a new ad rotator feature. The ad rotator feature allows for multiple ads to be rotated into a particular location on a web page. In addition, the display order of a column of ads can be rotated so that ads share the best positions on the page. AdPlugg offers a simple service that allows bloggers and other content providers to place ads on their website. This in turn, allows advertisers to market their products and services to a blog's reader base. With the release of this new rotator functionality, AdPlugg allows bloggers and advertisers to increase profits through the ability to buy and sell fractional placements on a website.
The new rotator feature adds multiple different possibilities. When configured as a banner rotator, AdPlugg can rotate two or more ads in and out of a location such as the leaderboard banner across the top of a website. When configured as an ad rotator, AdPlugg allows a series of ads displayed down the sidebar of a site to appear in a random order in relation to one another. "The ad rotator creates the ability to buy and sell fractional placements which offers great advertising opportunities for both the content provider and advertiser" said AdPlugg CEO, Collin Krawll.
The banner rotator configuration allows two or more ads to share a highly valuable spot such as the leaderboard of a website. This benefits the site owner by allowing them to sell a partial placement for often more than they could get from a single advertiser. For instance a spot that can only command $200 per month from a single advertiser may be able to command $300 per month total when sold to two advertisers where each buys 50% of the spot for $150. For the advertiser with a limited budget, this offers them a great way to get into a highly visible spot that they might not otherwise be able to afford.
When AdPlugg is configured to use the ad rotator in a location that can fit multiple ads, it can rotate the order in which the ads appear from top to bottom (or left to right). This is beneficial to site owners because it allows them to sell multiple spots for the same price. For instance, spots down a sidebar would command different prices based on their relation to the top of the page. However, rotating ad locations all within the same area could all command the same price. This configuration would typically be more profitable and easier to manage than pricing and selling each spot individually. The advantage for the advertiser is the ability to get higher positioning on occasion than what they might otherwise be able to afford.
AdPlugg's new ad rotator functionality combined with AdPlugg's existing features provides a huge array of different configuration combinations for ad placements. The examples shown above provide insight into how the new ad rotator functionality can be used on a content provider's site, however there is flexibility in this new setting as well. For example the top spot could still be fixed and sold at a premium with ad spots two and lower set to rotate.
The AdPlugg blog advertising service is made up of a web based ad manager (available through adplugg.com) and an easy to install plugin. Once the plugin is installed, ads are served from the cloud based ad servers at adplugg.com. While AdPlugg works on any site, its WordPress Ad Plugin makes setup incredibly simple for the estimated 60 million websites running on WordPress. The basic AdPlugg blog advertising service is completely free for low traffic sites. Additional pay options and features are available for more demanding, high volume customers.
About AdPlugg
Based in San Diego, California, AdPlugg offers a simple but sophisticated plugin and service that allows web based publishers and advertisers to build their businesses. The AdPlugg advertising plugin installs instantly into any website opening up a myriad of controls, options and analytics available through adplugg.com. AdPlugg benefits advertisers by giving them an exciting and affordable way to get in front of their target market through blog advertising.
To learn more about AdPlugg, visit http://www.adplugg.com.