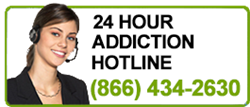 We help people that are frustrated with their lack of options. We provide them with solutions. In many cases, we can verify insurance benefits for them, coordinate travel and get someone in to a top-level provider of care in 24 hours. - Kyle Hartfield
Murrieta, CA (PRWEB) March 21, 2014
In the past decade, prescription drugs have become the most common drug of abuse next to marijuana. Teens, young adults and soccer moms are increasingly becoming dependent on the easy to acquire narcotics and one of the most alarming issues with these drugs is that they are highly addictive. It is commonplace for treatment providers to receive calls from the family and friends of those addicted to prescription drugs in a panic because they need to get help for their loved ones right away but don't know where to go to get help. For the average person seeking advice on how to select a course of treatment for alcohol and drug abuse, the path is riddled with obstacles.
One of the most apparent obstacles preventing people from getting treatment for addiction is partly based in perception and partly based in reality. When seeking treatment, family, friends and those addicted to substances of abuse will typically search for treatment providers in their local area. This can be good or bad depending on the availability of treatment providers and the severity of the drug addiction rates in the same community. For example, in the State of New Jersey, abuse of heroin, prescription drugs and other opioid drugs is skyrocketing and there simply aren't enough treatment providers to effectively fulfill the needs of the population. The perception that treatment for drug and alcohol addiction should be conducted in the same community in which the addict lives exacerbates the problems people experience when living in underserved communities. The reality is, many communities do not offer enough programs for treatment, but there is a solution.
While certain regions throughout the United States may not have the resources to treat their local populations, there are always other areas where there are no waiting lists to enter medically supervised drug or alcohol detox programs or long term residential treatment programs. Finding said programs is problematic, even with the assistance of major search engines. SoberFreedom.com and the people behind it have introduced a free, 24-hour a day service to meet the needs of those seeking treatment.
Kyle Hartfield, founder of the website and service explains, "We have a team of Addiction Specialists that stay on top of treatment options and trends throughout the country. We answer calls from people 24-hours a day that are frustrated with their lack of options. We provide them with solutions. In many cases, we can verify insurance benefits for them, coordinate travel and get someone in to a top level provider of care in 24 hours." This service is provided free of charge and the website http://www.soberfreedom.com offers information about treatment options throughout the country, information about specific substances of abuse, information about the role of insurance in the treatment process and how to overcome the obstacles people face when seeking treatment.
"What we've found is that you have to offer the people we serve a wide variety of methods to learn about getting in to treatment and our staff responds to thousands of requests from social media applications, live chat systems, email inquiries and phone calls every day. To help people get in to treatment, it's imperative we answer their requests in real-time…" said Ken Corioso, Marketing Director of SoberFreedom.com.
Whereas drug and alcohol abuse rates are sure to fluctuate over time, anticipating future needs of a population will always be problematic. Regional shortages of qualified drug and alcohol treatment centers will always pose a public health problem. However, online services that monitor these trends, staff the right people and maintain a vision of helping people in need will aid in reducing the pain and suffering of those struggling with addiction.
About SoberFreedom.com
SoberFreedom.com is a website dedicated to those suffering from addiction to drugs and alcohol. The Mission of SoberFreedom.com is to help people that need treatment get the highest level of care they deserve as quickly as possible. SoberFreedom.com achieves its Mission by staying on top of trends in the drug and alcohol treatment industry, by publishing useful information and news and by staffing highly qualified Addiction Specialists 24-hours a day to answer the calls of those in need.
For more information, SoberFreedom.com can be reached at +1-866-434-2630 and at http://www.SoberFreedom.com.
Post Comment: Trackback URL: http://www.soberfreedom.com/