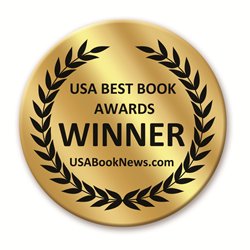 ...the long-awaited key to achieving spiritual and total health.
San francisco, CA (PRWEB) April 07, 2014
A newly-published book – "Map of the Spirit: Diagnosis and Treatment of the Spirit" – by Dr. Michael F. Cantwell, M.D., MPH, cites actual cases of how spirituality can play a key role in helping patients overcome physical and psychological disease.
Dr. Cantwell, an integrative/holistic physician who practices at Rising Phoenix Integrative Medicine Center in San Francisco, CA, and whose book won the 2013 USA Best Book Award for Alternative Medicine, declares that his book can be "life-changing."
"'Map of the Spirit explores the process by which people determine and then live out their spiritual beliefs. This universal process offers a radically new yet simple way to diagnose and treat the spirit and the connection between spirituality and health," Dr. Cantwell says.
The author, 54, explains in concrete, practical ways how a patient's spirituality – just like physical and psychological factors – can influence positive outcomes for many stress-related disorders, such as heart disease, cancer, autoimmune diseases, anxiety, depression, and other conditions.
In one instance, a woman suffering from chronic anxiety, insomnia, and severe menopausal syndrome, increased the amount of time and attention she devoted to spirituality as part of her treatment. According to Dr. Cantwell, due to this patient's resultant "spiritual breakthrough" – and the reduced stress that accompanied it – her symptoms "all disappeared."
Additional real-life cases are detailed in "Map of the Spirit," in which patients' physical and/or psychological ailments improved or were completely cured. Says Cantwell: "For centuries we've searched for a way to describe and treat the spiritual aspects of health. This book finally gives us the framework we need to treat the whole person – body, mind, and spirit.
"It allows anyone," he adds, "regardless of their spiritual beliefs, to determine where they are in the course of their spiritual development. And it reveals how treating the spiritual roots of disease can improve, or even cure, many diseases."
Published by Hillhaven Press, "Map of the Spirit" is available in paperback or e-book formats (ePub and Kindle/mobi) online at http://www.mapofthespirit.com or Amazon.com.