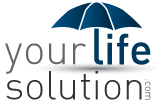 Life insurance is and always will be priority number one, but after being asked about IRA services on numerous occasions, I'm starting to think I should just get my investment license so I can stop turning that business away
Chicago, IL (PRWEB) March 20, 2014
YourLifeSolution.com, a Chicago-based online life insurance quote service, has today started researching the implementation of adding investment management services to their site. The founder of YourLifeSolution.com, Eric Smith, believes this is a viable idea to implement in 2015. "The red tape involved in acquiring a Series 65 license and bringing in new clients based on relatively simple strategies seems both profitable for myself and likely far more competitive of a service than most captive providers are already offering",
said Eric Smith.
Eric Smith is currently completing his Chartered Life Underwriter credential from the American College of Financial Services and hopes to acquire his Series 65 license at about the same time he graduates from the CLU program. "Life insurance is and always will be priority number one, but after being asked about IRA services on numerous occasions, I'm starting to think I should just get my investment license so I can stop turning that business away", said Eric Smith.
Consumers interested in viewing their own life insurance quotes online without entering any personal information can do so at YourLifeSolution. Life insurance information can also be acquired via phone by contating Eric Smith at 888.374.2764.