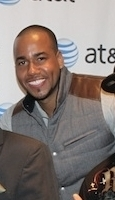 Los Angeles, CA (PRWEB) March 20, 2014
Ticket Down announces that Romeo Santos will be performing at Staples Center in Los Angeles. This trusted secondary ticket exchange is offering their customer appreciation promo code ROMEO-SANTOS-2014 for added savings.
One of the most popular Latin performers of this generation is the former lead singer of Aventura. The Bachata group joined together in 1994 and quickly became one of the most popular in the genre. They performed together for years before catching their big break, which came in 1999. Over their time together, they released seven albums and in 2011, broke apart and Romeo Santos, the lead singer of the group, has had the most success. He released his first solo album in 2011 and recently released his second album. He will be hitting the road in 2014 to lend support to his second album including a stop at the world famous Staples Center in Los Angeles, California.
When Santos was the singer for Aventura, he was the face of the group and his talents are a major reason why they released so many certified platinum records. Their debut album as a group came out in 2000, but it wasn't until their 2003 release, Love & Hate, did they see a large amount of record sales. Their best selling album as a group was their 2007 album, Kings of Bachata: Sold Out at Madison Square Garden. It was certified platinum by the Recording Industry Association of America eight times on the Latin charts. K.O.B. Live, their 2006 release was certified platinum six times.
When Santos and the group separated after their 2009 release, The Last, Santos announced that it wouldn't be the last fans saw of them together, but for now, they needed to split. In his debut album, Formula, Vol. 1, he got the help of Usher, Tomatito and Lil Wayne to help push record sales. His collaboration with Usher, "Promise," was his second single off the album and helped open his music up to new fans. His blend of Bachata, R&B and flamenco was new to the music business and with Usher's help, reached a new audience he wasn't able to reach previously.
In February 2014, Santos released his second album, which immediately reached the No. 5 spot of the Billboard 200 album charts, selling more than 85,000 copies in its opening week. The album features 19 tracks totaling close to 80 minutes of music. Among the guest appearances on the album include Carlos Santana, Marc Anthony, Nicki Minaj, Tego Calderón and Drake.
The Staples Center opened in 1999 in downtown Los Angeles and is the home of the Los Angeles Lakers and Los Angeles Clippers of the National Basketball Association and the Los Angeles Kings of the National Hockey League. The venue can seat more than 19,000 fans for basketball games and another few thousand more for concerts. When Santos performs here on May 22 to open the "Formula, Vol. 2 Tour," there won't be an empty seat in the venue. Considering how quickly he has sold out the World's Most Famous Arena, Madison Square Garden, Santos will likely do the same with the Staples Center.
About TicketDown.com:
Ticket Down delivers tickets to sold out concerts and events worldwide when no one else can, and they do so at discounted prices. As a member of TicketNetworkDirect, they can guarantee the delivery of tickets on time for sporting events like NASCAR, NBA, NFL, and NHL. This popular ticket exchange also has Romeo Santos tickets at the Staples Center in Los Angeles, CA for all budgets and seating preferences.