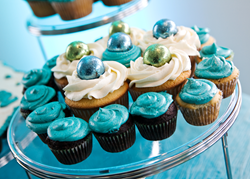 We are taking this opportunity to share with visitors and residents what makes Delray Beach a truly fantastic place to say "I Do"
Delray Beach, Florida (PRWEB) March 20, 2014
On Saturday, April 12th 2014 and Sunday, April 13th 2014 The Delray Beach Downtown Development Authority (DDA), Victoria DeSilvio Group, Ticket2…Events (Brian & Sean), the Seagate Country Club, the Delray Center for the Arts at Old School Square and Hyatt Place presents the second annual I DO! In Delray Beach 2014. This Destination Wedding Weekend hopes to show how Downtown Delray Beach is a hidden gem when it comes to destination weddings, anniversaries and more. Laura Simon, Associate Director of DDA exclaimed, "We are taking this opportunity to share with visitors and residents what makes Delray Beach truly a fantastic place to say "I Do" – you can find the venue, the flowers, the shoes, the dresses, the outfits, the invitations, the caterer, and the gifts along with much more here in this Village by The Sea!"
This romantic, visually creative, luxury wedding and special occasion celebration will feature the most talented, dedicated and creative collection of event industry professionals within the Downtown Delray area presenting their latest trends. Commencing with a luxury Fashion Soiree on Saturday, April 12th at 6pm at the Seagate Country Club, brides and guests will enjoy a fabulous bridal fashion event featuring the exquisite jewelry collection from Vixity. Special VIP GOLD tickets sold for $65 includes open bar, passed hors d'oeuvre, VIP gift bags and Complimentary ticket to Sundays Event. VIP SILVER tickets sold for $30 which includes signature cocktail, cash bar and light hors d'oeuvre.
On Sunday, April 13th at 12pm the Bridal Vendor Showcase will take place at the Delray Center of the Arts and The Hyatt Place in Delray Beach. An eclectic mix of the area's finest Wedding Professionals will be joining us from the South Florida area, featuring merchants from Delray's very oh-so charming Atlantic Avenue and Pineapple Grove Arts District. This premier bridal show experience event will be a sophisticated bride's dream come true!
A new feature added to this year's event, the I DO Café, which will include samplings from local restaurants and venues that boast beautiful private rooms. Another first for the I DO will be the 'Bridal Wars': a friendly competition between the top-shops of Delray Beach. Spectators will vote on categories such as best in hair, makeup, dress, and overall. Sponsors like Naked Hair Salon will showcase what they do best. But don't worry, YOU DECIDE!
Brides, Grooms and Guests are encouraged to attend with tickets available from $10-$20. But this event is not just for brides, the I DO! In Delray, Destination Wedding Weekend also encourages Wedding and Event Professionals to join. Specially designed seminars with top professionals in the industry will be providing key planning tips and trends! Tickets are limited!
The Victoria Desilvio Group and Brian and Sean from Ticket2…Events, concluded with saying,"You don't need to go anywhere else, Delray Beach has all the necessities you are looking for to make your event the dream experience!"
To register and for more event information please visit http://www.idodelray2014.eventbrite.com or http://www.downtowndelraybeach.com/weddings-and-celebrations
# # #
About the Downtown Development Authority: For the past 43 years, the Downtown Development Authority has assisted in successfully branding Delray Beach as the Village by the Sea. The Delray Beach DDA was created by Resolution 9-71, which became law on March 22, 1971, as a dependent district of the City of Delray Beach.
"The DDA Mission is to enhance and stimulate balanced economic growth through position marketing activities that engage Downtown businesses, residents and visitors while creating a clean, safe, physical and experiential place to live, work and invest."
The main areas of involvement in downtown redevelopment include: Marketing and Promotions; Economic development programs; Place Making within the DDA boundaries. The DDA also works closely with merchants to develop seasonal retail awareness campaigns to generate traffic sales and has created a powerful website http://www.downtowndelraybeach.com and facebook site that attracts thousands of visits weekly.