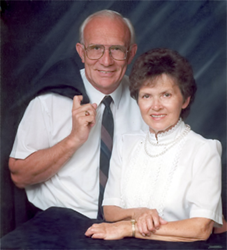 (PRWEB) March 21, 2014
Parkinson's Disease is a degenerative disorder of the central nervous system that results from the death of dopamine producing brain cells and is generally characterized by specific motor symptoms. Perhaps the most recognizable symptom of the disease by the public is shaky movements or prominent trembling in the hand and arms but also the legs, jaw, and face. Those suffering from Parkinson's Disease also face rigidity in their limbs and body, bradykinesia (slowness of movement), and impaired balance/coordination. All these symptoms combined often lead to difficulty walking and sometimes the complete inability to walk or to complete daily tasks. There is no known cause for the death of the dopamine producing brain cells nor any known 100% cure for Parkinson's.
And that's where Dr. Virgil Stenberg's Microdose Therapy (Founder of the Helen Foundation in 1992) comes in as an alternative option for Parkinson's Treatment. At its core, Microdose Therapy deals with your body's inflammation system. In a healthy individual, when inflammation occurs, whether it is by infection, injury, or even allergies, your endocrine system produces cortisol to combat the inflammation. As the inflammation recedes to a point, your body then sends an extra "pulse" of cortisol to terminate or arrest the inflammation completely.
With Parkinson's Disease, the patient's body is in a constant state of inflammation and their bodies can no longer keep up with and produce the extra "pulse" needed to end inflammation. With Microdose Therapy, the patient is taught to take 100% natural, bio-identical cortisol tablets in order to replace the missing cortisol and get inflammation under control again. The actual method outlined in Microdose Therapies can be best compared to how a diabetic will control their diabetes via insulin injections at key times of the day. Parkinson's Disease patients are taught to self-administer their cortisol tablets only when needed and thus avoid side effect associated with the overuse of cortisol to control inflammation.
In a 16 week observational study, 31 Parkison's Disease patients achieved an average of 63% reduction in their Parkinson's Disease symptoms during a 16 week period using Microdose Therapy. Compare that to the previous record held by Sinemettm (Levodopa), a widely known and used drug in Parkinson's Treatment, of relieving 7-20% of Parkinson's symptoms.
Over 1,920 patients have been helped with Microdose Therapy. Contact the Helen Foundation to learn more about Microdose Therapy. Over time, Microdose Therapy costs relatively little, but initial start up costs includes education on self-administration methods and that does cost. However, no one is turned away from the Helen Foundation because of affordability. It doesn't hurt to discuss options.
Remember, never, ever, give up hope.