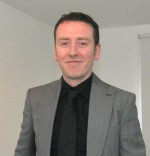 From day one we started with a genuine desire to please our patients. Everything in the business is designed around that number one goal
Bristol (PRWEB UK) 20 March 2014
Professional skin treatment business Quinn Clinics is celebrating after winning an industry award for excellent customer service for the third year in a row.
Quinn Clinics have received the WhatClinic Customer Service Award in 2012, 2013 and now 2014. This commendation is based on excellent independent feedback from WhatClinic patients who contact and visit Quinn Clinics for skin treatments. Quinn Clinics also hold a WhatClinic's 5 Star Treatment Award based on the results of those having treatment.
With skin clinics based in Bristol and London, Quinn Clinics is an independent company whose success is built entirely on excellent customer service. This simple formula has enabled them to create a loyal following of patients who literally would not go anywhere else for their skin care.
Dr John Quinn, founder and medical director of Quinn Clinics explains:
"From day one we started with a genuine desire to please our patients. Everything in the business is designed around that number one goal."
"The first way that patients measure their experience is in the aesthetic results, so we are continually expanding our range of services, introducing the latest technology to offer an exceptionally broad choice. Every patient is an individual with very different needs, so just offering the popular cosmetic injections is not enough to give the best possible advice and result."
"We spend time a lot of time with each patient understanding their issues so that we can provide the best possible advice before agreeing on a treatment plan."
"Yet quite apart from the treatment itself, it is often the little things that people appreciate about Quinn Clinics. Our friendly yet knowledgeable reception staff, who have an incredible memory for names and faces so that our patients feel completely at home whenever they visit."
invest in staff training so that all team members are able to deliver an exceptional experience for our patient.
This strategy is clearly effective. In an independent survey, 100% of patients said that they would be happy to recommend Quinn Clinics to a friend or family member.
The loyalty of Quinn Clinics' patients and the steady flow of recommendations have allowed the business to expand from its Clifton/Bristol base to an additional clinic in London clinic (based in Blackheath/Greenwich), which has been warmly received by the local community as well as a number of patients who had moved to the capital and petitioned the company for a London branch.
Treatments available include popular anti-wrinkle injections, dermal fillers and lip filler treatments. The clinics are equipped with the latest advanced skin treatment technology, including IPL, laser, CO2 and Pelleve radio frequency. They also tackle medical skin issues including acne, rosacea, thread veins and excessive sweating. The team also offer popular laser hair removal and microdermabrasion with fully trained therapists.
Both the London and Bristol clinics are fully registered with the CQC and have passed inspections with flying colours.