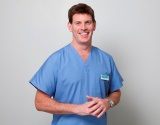 At Cosmedics Skin Clinics, we look for solutions that work and I'm delighted to announce that we are offering the latest laser varicose veins removal treatment at our London Vein Treatment Centre
London (PRWEB UK) 20 March 2014
Cosmedics Skin Clinics have announced the opening of a dedicated Vein Treatment Centre based in South West London, offering options for a variety of problematic vein conditions including varicose vein removal as well as treatment for thread veins and spider veins.
The new Vein Treatment Centre is fully equipped with the latest technology and a full range of treatment options including surgery, sclerotherapy injections and laser.
Laser varicose vein removal is predicted to be highly popular. Varicose veins trouble an estimated 3 out of 10 adults. With very little treatment now available on the NHS, patients are turning to the private sector for help.
Cosmedics' founder, Medical Director and Aesthetic Doctor, Dr Ross Perry MBBS explains:
"I know from my own work as an NHS GP just how tight the NHS criteria are for varicose veins. Only a few of the most serious cases manage to get treatment."
"However, while varicose veins might be classed as a 'cosmetic procedure' by the NHS, they can cause great deal of discomfort and become very painful. Patients may also experience heaviness, swelling, itchy or inflamed skin and cramps. The aesthetic appearance can also be quite distressing for the patient and the impact of this should not be underestimated."
"At Cosmedics Skin Clinics, we look for solutions that work and I'm delighted to announce that we are offering the latest laser varicose veins removal treatment at our London Vein Treatment Centre."
Laser varicose vein treatment was chosen by Cosmedics for a number of reasons. Firstly, it is a medically proven procedure with an excellent track record of over a 95% success rate. This compares extremely well with the 50% success rate offered by traditional vein stripping methods. The treatment is much less painful and is carried out under local anaesthetic, so that patients can return home on the same day. Recovery is also faster than the stripping method.
Dr Perry goes on to explain:
"We have treated a number of patients so far who have all been thrilled with the excellent outcome."
"As well as treating the cause of the varicose vein, our treatment includes phlebectomy, which is removal of the lumpy bulging vein itself, so that the legs appear significantly smoother almost straightaway. Our treatment programme is designed to ensure that the symptoms of varicose veins are treated as well as the condition itself for the best possible outcome."
Cosmedics' prices compare extremely well as laser varicose vein removal costs from £1,550. This is a competitive price within London, yet there is no compromise on the quality of service or care, as Cosmedics Skin Clinics provide this service with a top consultant vascular surgeon. Aftercare is included in the cost.
The starting point in treating troublesome veins is a consultation to properly diagnose the problem and establish what treatment is most appropriate. The Consultant uses ultrasound technology in order to fully assess the veins. The ultrasonic scan is completed at the initial consultation appointment, avoiding the cost and hassle of separate referrals and making the whole process as cost and time efficient as possible.
While laser varicose vein removal is expected to be the most popular option, the London Vein Treatment Centre also offers treatment for smaller varicose veins using foam sclerotherapy injections. Micro surgery for veins (phlebectomy) is also available on site.
In addition, all of Cosmedics London and Bristol clinics and doctors offer treatment for facial and body thread veins using laser or injections.
The new London Vein Treatment Centre is based at Cosmedics' flagship clinic in Putney at 4 Disraeli Road, just off the high street. The clinic is highly convenient for patients living and working in Central and South West London as well as nearby Fulham, Wandsworth, Richmond and Wimbledon. It is also easily accessible from Surrey and the location offers significant advantages over Harley Street with plenty of parking and public transport nearby.
Cosmedics Skin clinics was established in 2003 and has built up an excellent reputation for cosmetic and medical treatments with mole removal being a particular speciality.
The company achieves high patient satisfaction ratings and have recently received the WhatClinic.com "Five Star Treatment Customer Service Award" after a series of excellent independent reviews.