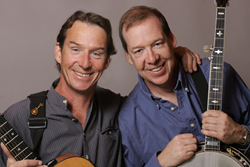 This year we are giving our guests more to choose from with four musical groups performing in the school auditorium.
Andover, NY (PRWEB) March 26, 2014
The Andover Lions Club announces that the 2014 Maple Festival will feature more musical entertainment in addition the the traditional pancake breakfast, maple product vendors, craft exhibits and food booths and a wide variety of other displays and performances.
Begun in 1972, the Andover Lions took advantage of the fact that the beautiful maple tree lined streets of their village was a natural sugar bush. A "sugar shack" was set up to boil the spring sap collected in buckets from the trees. Area maple producers were invited to bring their syrup and sugar products to the Andover Central School for a festival that has usually been held on the first weekend of April or last weekend of March.
For the 2014 Maple Festival, which will be held April 5 & 6, four musical performances have been scheduled. Lions Club president Steve Walker states, "Early festivals featured more live entertainment and performances, something we have drifted away from. This year we are giving our guests more to choose from with four musical groups performing in the school auditorium."
The band "After the Blast" will perform from noon to 1:30 on Saturday followed by The Dady Brothers at 2:00 PM. The Dady Brothers are a Rochester based Irish Folk duo that is being sponsored by Walker Metalsmiths and Hart memorials.
Sundays performances will begin with "Brothers Grateful" from noon to 2:00 pm followed by "Frank-N-Rich" from 2:00 to 3:30.
The full schedule of activities include a pancake breakfast starting at 7:00 AM both day and continuing into the afternoon. Exhibits will open at 9:00 AM both days and continue to 5 PM on Saturday and 4 PM Sunday. Saturday morning there will be a puppet show at 10:00 AM and a kids tractor pull at 11:00 AM.
The Andover Lions Club will be selling maple products, syrup and maple sugar candy produced locally. In addition the Lions will be holding eye screening for children under the age of six ans well as diabetes screening for all ages in the Health Room. Proceeds from the Lions' fundraising activities are returned to the community in many ways including assistance with eye health and blindness prevention, scholarships and support for a wide number of community projects. More information about the activities of the Andover Lions Club can be found on their website AndoverLions.org.