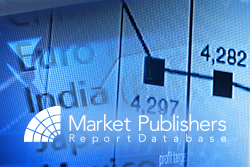 London, UK (PRWEB) March 20, 2014
In 2013, there were 16,686 high net worth individuals (HNWIs) in Nigeria; together they held wealth worth around USD 90 billion. The number of HNWIs in Nigeria witnessed a 4.7% YoY increase in 2012 and a 4.9% YoY increase in 2013. Around 17.2% (equivalent to nearly USD 15 billion) of Nigerian HNWIs' wealth was held outside their homeland; this figure was below the world's average (20-30%).
Despite unstable global economic situation, the Nigerian wealth management market is witnessing an upward trend. The market is regarded to be attractive for the successful development of both foreign and domestic institutions. The growth rates of the country's wealth sector are poised to accelerate in the years ahead. The number of Nigerian HNWIs will likely record a 7% CAGR and exceed 18,430 in 2018. Their combined wealth is expected to register a 27% CAGR and climb up to USD 123 billion by 2018.
New comprehensive research report "Nigeria 2014 Wealth Book" drawn up by WealthInsight is now available at MarketPublishers.com
Report Details:
Title: Nigeria 2014 Wealth Book
Published: March, 2014
Pages: 118
Price: US$ 4,995.00
http://marketpublishers.com/report/industry/publishing_industry/nigeria-2014-wealth-book.html
The report presents an extensive analysis of the Nigerian HNWIs population together with an insightful review of the national wealth management sector. The topical study provides vital data illustrating the HNWIs performance between 2007 and 2012; discloses essential details on the asset allocations of HNWIs and UHNWIs in Nigeria across 13 asset classes; and also identifies and examines the top-performing cities in the country. The report contains a full-scale evaluation of the local wealth management industry and investigates the key drivers of HNWI wealth; includes a thorough discussion of the prevailing industry trends; outlines and characterizes the main challenges and opportunities of the Nigerian wealth management and private banking sector. It uncovers significant information on the main market participants, and concludes with extensive forecasts the Nigerian wealth management market up to 2018.
Report Scope:

Deep insights into Nigeria's wealth sector, supplemented by a set of industry performance estimates.
Up-to-bottom analysis of the sector's competitive landscape and extensive review of the key market participants.
Thorough discussion of the prevailing HNWI and wealth trends in Nigeria.
Vital information on HNWIs volume, wealth and allocation trends in the country.
Essential details on the number of UHNWIs in top-performing cities along with the number of wealth managers in each city.
Comprehensive investigation of the major drivers, limiters, challenges and opportunities of the Nigerian wealth management market.
Detailed future outlook for the Nigerian wealth market through 2018.
More new topical research reports by the publisher can be found at WealthInsight page.