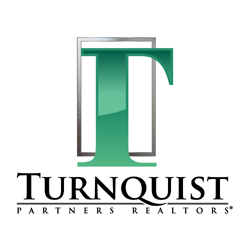 Austin, Texas (PRWEB) March 21, 2014
The Elite 25 Organization named the winners of the prestigious yearly recognition last week in Austin, Texas. This award is given to the Austin area's top luxury home sales specialists and is determined based upon the number of residential sales valued at more than $1 million. This group is comprised of the top luxury agents of Austin, many of which work hand in hand to get deals for their clients done within the group itself across many of the area's top brokerages.
Kathryn Scarborough Turnquist Partners Realtors president of operations has been named as one of Austin's top luxury Realtors and was recently recognized as the #1 Real Estate Agent city-wide by the Austin Business Journal for 2009. She has been nominated for the publication's "Top 50 Residential Real Estate Producers" for 2003 through 2008 and in 2007 she was recognized as #5 citywide. Recently Kathryn was named VIP Women of The Year by The National Association of Professional Women.
Michele Turnquist, owner and CEO of Turnquist Partners Realtors, is one of Austin's top Luxury Brokers and has achieved a reputation in Austin for providing quality real estate based on integrity, knowledge and professionalism. Michele is "The Regent" for Luxury Real Estate in the Austin area, an exclusive network of the world's most elite real estate companies, comprised of the most legendary names in the industry. With 36 years' experience, her belief is that "knowledge is power." Michele specializes in sales and marketing of the finest waterfront and luxury estate homes and premier golf course communities.
For more information on Texas Real Estate contact Turnquist Partners Realtors, Inc. at 512.328.3939 or visit us online here. With offices in Austin, Lakeway, Houston, and Catula, Texas we can assist with all your Real Estate needs.