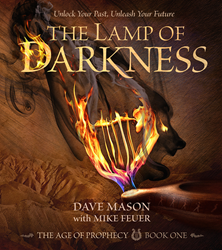 We were perfect strangers, strong as sisters, tight as thieves...There in the hospital we could never be enemies.
Jerusalem, Israel (PRWEB) March 27, 2014
Among the greatest challenges of the Israeli-Palestinian conflict is the fact that Jews and Arabs rarely interact. Those rare circumstances when they do come together as equals, may offer the greatest opportunities for peace. Such is the claim of Jewish poet Chaya Lester in her epic poem "The Peace Accords of the Hospital Ward." The poem describes how she achieved one of her greatest moments of closeness with a Palestinian woman when both of them brought their two year old daughters into the hospital for bronchoscopies. "There in the hospital, we could never be enemies," says Lester in her poem, pointing out that when both women were simply scared mothers watching their daughters be simultaneously put under general anesthetic, it was impossible to think of conflict.
Lester delivered her poem at the Jerusalem launch party for The Lamp of Darkness, the first book of The Age of Prophecy series. She performed her poem as part of a story slam, with the topic, "Unlock Your Past, Unleash Your Future."
"The topic theme was meant to elicit stories of personal transformation, all of which hinged upon lessons learned from the Jewish tradition," said Age of Prophecy author Dave Mason. "In Chaya Lester's case, when she finished her amazing poem, she cited source after source from the Jewish tradition that emphasized how much we need to constantly strive toward peace."
The full poem can be viewed at The Age of Prophecy website at http://www.theageofprophecy.com/the-peace-accords-of-the-hospital-ward. The Lamp of Darkness is available at Amazon.com at http://www.amazon.com/gp/product/B00IS6Y7E8/ref=as_li_ss_tl?ie=UTF8&camp=1789&creative=390957&creativeASIN=B00IS6Y7E8&linkCode=as2&tag=theageofpro-20.