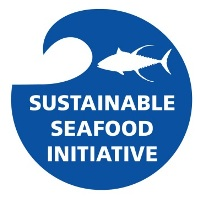 Charleston, S.C. (PRWEB) March 20, 2014
Welcome spring with Southerly Restaurant and Patio in Mount Pleasant on March 27, 2014. Celebrate alongside their scenic outdoor patio and bar, executive Chef Chad Billings will prepare a four-course dinner which will highlight local seafood, hallmark Lowcountry taste and unique ethnic complements.
Offerings include:
-- Cottage ham with early spring greens, tonnato sauce, spiced crowder peas, pecorino Romano paired with Raimat Albariño, Spain
-- St. Jude Farms clams with Westbrook One Claw rye pale ale, pork belly, tomatoes, green onions paired with Josh Cellars Pinot Noir, California
-- Local flounder with ham hock maque choux, redeye jus, apricot-pepper jam paired with Clendenen Hildegard White Blend, California
-- Strawberry-rhubarb tart with Banyuls, pine nuts, zabaione paired with Sant'evasio Brachetto D'Acqui
Plan time ahead of dinner to visit Southern Season, a gourmet food market adjacent to Southerly, which includes 44,000 square feet of wine, food and cookware - sure to spark inspiration for making sustainable meals at home. The dinner is $65 (tax and gratuity not included) and takes place on March 27, 2014 at 7 p.m. Southerly Restaurant and Patio is located at 730 Coleman Boulevard, Mount Pleasant, S.C. Reservations can be made by calling (843) 416-3965 or by visiting opentable.com. The South Carolina Aquarium's Sustainable Seafood Initiative program coordinator Shelley Dearhart will be present to share information with guests about sustainable seafood best practices and how to make wise choices when eating out and at home. Ten percent of the proceeds will go to support the South Carolina Aquarium Sustainable Seafood Initiative.
For all media inquiries, please contact Kate Dittloff at (843) 579-8660 or kdittloff(at)scaquarium(dot)org.
About the Sustainable Seafood Initiative:
Designed to promote the use of local and sustainable seafood in South Carolina's restaurants, the Sustainable Seafood Initiative helps ensure that consumers have fish for the future by teaching our partner chefs about sustainable and local seafood, assessing their menus, and encouraging consumers to dine at our partner restaurants. The Sustainable Seafood Initiative pragmatically balances the needs of the environment with the world population's need for seafood. We believe that we can lessen the impact we have on the oceans by making wise seafood choices and encouraging improvement of fishing and fish-farming methods. The Sustainable Seafood Initiative is made possible through the generosity of sponsors, especially our Champion sponsors The Boathouse at Breach Inlet, Fleet Landing Restaurant & Bar and Hank's Seafood Restaurant.
About Southerly Restaurant and Patio:
Since its opening in the fall of 2013, Southerly has brought local and sustainable ingredients to staple southern dishes that visitors come afar to try and those that keep the locals coming back for more. With three generations of chef experience under his belt, Executive Chef Chad Billings turned his culinary passion into an expertise that is keeping the Charleston area happy and full. Brunch and happy hour complement the breakfast, lunch and dinner menus, along with the open-air patio and neighborhood feel. Adjoined to the restaurant is gourmet food mecca, Southern Season, which unites a bright ambiance with the chic, cultural atmosphere of Southerly.
About the South Carolina Aquarium:
The South Carolina Aquarium, Charleston's most-visited attraction, features thousands of amazing aquatic animals from river otters and sharks to loggerhead turtles in more than 50 exhibits representing the rich biodiversity of South Carolina from the mountains to the sea. Dedicated to promoting education and conservation, the Aquarium also presents fabulous views of Charleston harbor and interactive exhibits and programs for visitors of all ages.
The South Carolina Aquarium, a 501(c)(3) not-for-profit organization and is open daily from 9 a.m. to 6 p.m. The Aquarium is closed Thanksgiving Day, half day Dec. 24 (open 9 a.m. to 1 p.m.) and Dec. 25. Admission prices are: Toddlers (1 and under) free; Youth (2-11) $10.95; Adults (12-61) $17.95; Seniors (62+) $16.95. The Aquarium plus the 4-D Theater experience is free for Toddlers, $15.95 for Children, $22.95 for Adults, and $21.95 for Seniors. The 4-D Theater experience only is $6.95 for Children, Adults and Seniors and $2.95 for Members and Member Guests. Military, senior, college and group discounts are available. For more information call 843-720-1990 or visit scaquarium.org. Memberships are available by calling 843-577-FISH.
###