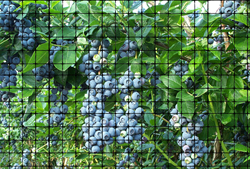 Irvine, California (PRWEB) March 20, 2014
Tip # 1: Remove the Food Source
If pest birds are eating from your garden, they have no reason to go elsewhere; the food is convenient and plentiful. If you remove their food source, however, they will move on. Whether you have berries, fruit, vegetables, etc., you can protect your garden from pest birds with garden bird netting. It's very easy to install and creates a barrier between the birds and the food source. Garden bird netting is the only way to fully exclude pest birds from your garden. You can leave the netting up through the season or you can take the netting down once the birds move on.
Tip # 2: Use Audible Deterrents to Eliminate Messy & Harmful Bird Droppings
Birds are often attracted to fruit and flowers. Birds may not be eating but they may be leaving droppings behind. Bird droppings create an unsightly mess and can be extremely contaminating. To scare birds away from your food and flower gardens, use an audible bird deterrent that replicates distress and predator calls. Since birds hear on the same level as humans, an ultra-sonic device will not work; use the Solar Bird Chase Super Sonic to create a sense of danger in the area and watch the birds flee.
Tip # 3: Create a Visual Appearance of Danger
Birds are very vigilant and stay away from anything that looks dangerous. Using visual bird deterrents is sometimes all you need to keep birds away from your garden area. Birds are reluctant to be near anything that will disable their wings, and while the red flash tape is a completely humane product; it creates a feeling of danger as it flaps in the wind and reflects in the sun, posing as a moving and unpredictable danger. A brightly colored balloon with a predator eye is another humane but intimidating product that poses as a danger to keep pest birds away.
Absolute Bird Control is the world's leading online distributor of humane bird control products for the homes, gardens, boats and other areas. We proudly carry the Bird-B-Gone® brand, an extensive line of effective products to help prevent birds from landing or nesting. Visit http://www.absolutebirdcontrol.com for more information.
###