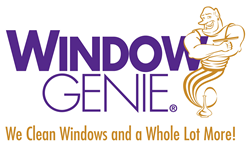 I believe in operating with integrity, honesty, and giving back when you can.
Boise, ID (PRWEB) March 21, 2014
Window Genie announces the grand opening of their newest location in Boise on Monday March 24th. Justin Beller is the owner/operator. Window Genie is a Cincinnati based, nationally ranked home services franchise offering window cleaning, window tinting, pressure washing, gutter cleaning and more. Window Genie of Boise will service the Treasure Valley areas of Boise, Meridian, Eagle, Nampa and Caldwell.
Before joining the Window Genie team, Beller worked mostly in corporate training and development. He said the instability in working on a contract basis with various large companies grew tiring, "A lot of these businesses didn't want to commit full-time to have someone do training for their staff, so work was often short term. I was just making lateral moves in my career; I wanted the opportunity to continue growing and improving both professionally and personally. I grew up working in our family business back in Salmon, Idaho selling clothing and furniture, so I knew what a small business looked like, how it operated behind the scenes and was comfortable with exploring that option as my next move."
Beller met a franchise coach in 2013 named Dick Bunge from The Entrepreneur's Source, a franchise consulting agency. Beller said of working with Bunge, "He took great care in finding companies that would best suit my strengths, goals and interests. I believe in operating with integrity, honesty, and giving back when you can. Window Genie exhibits all those qualities - and then some. I also believe he presented Window Genie to me because it is a solid company, one that matched my strengths and allows a person like myself to be successful. Also, it doesn't hurt that Window Genie is in an industry that is growing and profitable. I wanted to invest in something for the long-term and that was sustainable."
Window Genie of Boise officially opens for business on March 24th. Beller says he is excited about business ownership and, "really charting my own course. When it comes to this business, the decisions I make will directly affect my success and the success of my team. I'm ready for that kind of responsibility and it's something I missed in my previous career. I'm excited to create a solid team of individuals that can take pride in their work and see it pay off. In the past, working for big companies, I was never completely sure if the work I put in was making an impact on the performance or profitability of the company I was working for. My technicians, the guys doing most of the cleaning, will know how they impact the success of Window Genie and when they're doing a good job. I think that's only fair and will help them grow as professionals."
Justin Beller can be reached at jbeller(at)windowgenie(dot)com or 208-629-2153.
###