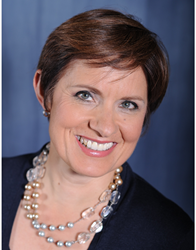 "I am excited that Carol is now a member of Stanley Consultants. Her perspective, talent and expertise of the international market will be a real asset to our company." - Gregs Thomopulos, Chairman of the Board
Washington, D.C. (PRWEB) March 21, 2014
Stanley Consultants is pleased to announce that Carol Bell has joined the company as Director, International Project Development and Washington, D.C. Representative. Bell brings extensive knowledge of Federal Government agencies and Multi-national Development Banks. Based in Washington, D.C., she will build and maintain strategic relationships with new and existing clients. She will also be the company's liaison on legislative issues that impact the engineering industry.
"I first met Carol several years ago when we both served on the International Committee of the American Council of Engineering Companies (ACEC)," said Stanley Consultants' Chairman of the Board, Gregs Thomopulos and current ACEC Chairman. "I am excited that Carol is now a member of Stanley Consultants. Her perspective, talent, and expertise of the international market will be a real asset to our company."
With over 17 years of experience working with Federal Government agencies, Bell is an accomplished business development professional in the consulting engineering industry including infrastructure and energy fields. She has a proven track record of successful strategic relationship building, business development planning, and coordinating winning teams.
"I have admired the reputation of Stanley Consultants for years. Stanley Consultants was tough competition and we would often discuss their strategy and how we may better position our own teams. But it's difficult to compete against a firm with the reputation and client loyalty of Stanley Consultants," said Bell. "I am absolutely thrilled to now be a part of this fine company."
Bell has an MA in International Affairs from the Columbia University School of International Public Affairs. She graduated summa cum laude from Wellesley College with a BA in Chinese Studies, and is a member of the Phi Beta Kappa academic honor society.
Bell has been involved for over 17 years with the American Council of Engineering Companies (ACEC), and the Society of American Military Engineers (SAME). Active in both organizations, she is currently co-chair of the ACEC International Committee, as well as Program Committee Chair of the Blue Ridge Post of SAME.
About Stanley Consultants: Stanley Consultants provides program management, planning, engineering, environmental and construction services worldwide. Recognized for its commitment to client service and a passion to make a difference, Stanley Consultants brings global knowledge, experience and capabilities to serve clients in the energy, water, transportation and Federal markets. Since 1913, Stanley Consultants has successfully completed more than 25,000 engagements in all 50 states, U.S. territories, and in 103 countries. For more information on Stanley Consultants, please visit http://www.stanleyconsultants.com.