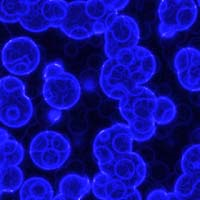 Bladder cancer represents a major area of potential quality-of-care improvement...
Raleigh, NC (PRWEB) March 26, 2014
Researchers say treating the invasive form of bladder cancer with both surgery and chemotherapy can improve survival, especially if chemotherapy is delivered prior to surgery. Click here to see details of the new report, which has just been posted by Cancer Monthly.
In a report presented at the 2014 Genitourinary Cancers Symposium, urologic oncologist Andrew Feifer, MD, and urologic surgeon Bernard Bochner, MD, of Memorial Sloan-Kettering Cancer Center contend that bladder cancer patients would benefit if more of their doctors were heeding the lessons of recent bladder cancer research.
According to the report, "Bladder cancer represents a major area of potential quality-of-care improvement, as advances in multidisciplinary care have not been mirrored with great acceptance among patients and providers."
Their conclusions have recently been posted online along with other reports from this year's Genitourinary Symposium. The two doctors cite multiple research studies indicating that outcomes were improved when chemotherapy was administered prior to surgery for invasive bladder cancer.
"Invasive bladder cancer is the fourth most common type of tumor in men," points out Cancer Monthly's Managing Editor, Alex Strauss. "This study may prompt more of them to take a closer look at their treatment options and explore the possibilities with their doctors." More than 70,000 people are diagnosed with bladder cancer annually in the US. The risk is higher for people who have received the drug Actos.
For more details on the new report, including details of the studies cited by Drs. Feifer and Bochner, see, Multidisciplinary Care Gives Bladder Cancer Patients a Survival Advantage available now on the Cancer Monthly Website.
Andrew H Feifer, MD, MPH and Bernard H. Bochner, MD, "Multidisciplinary Care and Muscle-invasive Urothelial Cancer of the Bladder", February 2014, 2014 Genitorurinary Cancer Symposium, http://gucasym.org/multidisciplinary-care-and-muscle-invasive-urothelial-cancer-bladder
For over ten years, Cancer Monthly has been the only centralized source of cancer treatment results. Patients can see the actual survival rate, quality-of-life indicators, and other key data for approximately 1,500 different cancer treatments. Cancer Monthly provides timely and ground-breaking news on the causes, diagnoses and treatments of the most common cancers including Bladder, Brain, Breast, Colon, Kidney (Renal), Liver, Lung (NSCLC), Ovarian, Prostate and Rectal Cancers, Melanoma, Mesothelioma, and Non-Hodgkin's Lymphoma. Written for patients and their loved ones, Cancer Monthly helps families make more informed treatment decisions.