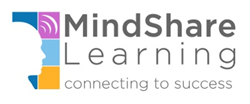 Toronto, Ontario (PRWEB) March 20, 2014
MindShare Learning is pleased to announce the three regional Canadian winners of the 6th Annual MindShare Learning Digital Learning Video Challenge.
The goal of the video challenge was to inspire K-12 educators across Canada to demonstrate their 21st century teaching practices, using technology and how it played a vital role in engaging and motivating their students to support their success.
"Our 6th Annual Digital Learning Video Challenge winners reflect the excellence in Canadian teachers and their innovative spirit to engage students," says Robert Martellacci, President and Publisher of the MindShare Learning Report. "I'm especially grateful for our generous and valued sponsors and partners who help make this a true team effort and national collaboration."
MindShare Learning would like to recognize the winners from Western, Central, and Eastern Canada for their outstanding video entries. These winners are leaders in their abilities to use technology to enhance student learning in their classrooms and within their schools.
Western Canada
A Word from the Winners:
"Still pinching myself to believe that this is really happening! Thank you so so much!! We are excited and honored to have won the contest and the opportunity to share new technology with our school!" -- Tricia Anton
Teachers: Tricia Anton
School: Grade 1, Mountain View School, Nanaimo Ladysmith #68 School Division
Location: Nanaimo, British Columbia
Link to Video: https://www.youtube.com/watch?v=s3JCTjCN-sw&feature=youtu.be
Central Canada
A Word from the Winners:
"My students and I are honoured to be recognized by Mindshare Learning for our efforts in deepening our creativity using emergent technologies in our classroom. We look forward to continuing our learning journey for many years to come." -- Fred Galang
Teacher: Fred Galang
School: Grade 10-12, St. Elizabeth Catholic High School
Location: Thornhill, Ontario
Link to Video: http://vimeo.com/58071269
Eastern Winner
A Word from the Winners:
"I am very excited about our win! I have the pleasure of working with some of the most innovative and imaginative students I have ever met and with MindShare's generous award, their enthusiasm to learn will only continue to grow." -- Jacob Lingley
Teacher: Jacob Lingley, Math Teacher
School: Grade 8, Bliss Carman Middle School
Location: Fredericton, New Brunswick
Link to Video: https://www.youtube.com/watch?v=3sud3E-NikU&feature=youtu.be
The three contest winners will each be awarded over $15,000 in classroom technology prize packages totalling over $50,000. See the following link for further details:
http://mindsharelearning.ca/videochallenge/2013-14.
This year's sponsors and partners include: Advanced Education, Dell, Discovery Education Canada, EPSON, ISTE, FrontRow, Promethean, CGE, C21 Canada, NFB (National Film Board), TakingITGlobal.
###
Contact:
Robert Martellacci
President & Publisher
Mindshare Learning Report
416.569.2106
robert(at)mindsharelearning(dot)com