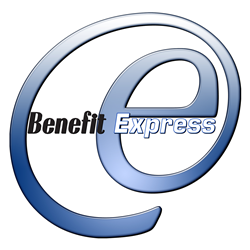 Our talented team is constantly at work updating and enhancing our software to ensure it is the best it can be...
Schaumburg, IL (PRWEB) March 24, 2014
Benefit Express Services, LLC, a leader in providing benefits administration services for large, medium, and small organizations, experienced tremendous growth from 2013 to 2014. Benefit Express experienced exceptional growth in a number of different areas including increases in annual revenue, enrollment volume, staffing and new software enhancements.
Benefit Express added many enhancements and new features to its proprietary benefits administration software, My Benefit Express™. These include but are not limited to:

The introduction of the MBE Marketplace
The addition of a communication module
ACA compliance capabilities
YTD payroll capabilities
Increased interactive education and decision solutions
"Our software needs to be top of the line. No questions asked. The information we are handling is extremely important. Our talented team is constantly at work updating and enhancing our software to ensure it is the best it can be and that it meets any legislative updates such as ACA requirements," commented Bill Mayhew, Benefit Express' Technology Architect.
Customer service is second to none at Benefit Express. The customer care call center handled over 88,000 calls during 2013's annual enrollment. The customer care center was able to quickly and efficiently handle callers' needs. Enhancements made to the Benefit Express customer care center in 2013 were:
A 250% increase in the amount of call lines
A 140% increase in the amount of agent licenses and a 240% increase in port licenses
Purchase of enhanced IP phones and upgraded computers for all customer care center staff
Maria Bradley, President and Founder of Benefit Express says, "The Benefit Express customer care center is vital towards the success of our company. They are the voice of Benefit Express."
Through Benefit Express' continual customer service and top-of-the-line benefits administration software, they were able to acquire close to 50 new client accounts in 2013. Benefit Express specifically saw an increase in the amount of clients from the education, health care, and public entity industries. Examples of clients added in 2013 are Vanderbilt University, Lululemon Athletica, Medical College of Wisconsin, Michigan Municipal Services Authority and Lou Malnati's.
Benefit Express partnered with Jellyvision in 2013 as an exclusive reseller of ALEX Does HCR. ALEX explains Health Care Reform (HCR) so employers don't have to. ALEX is equipped with unlimited HCR knowledge so employees will feel confident making the decisions they need to make. This will free up employers' HR departments to stay focused on critical elements of their day to day workload. It's a win - win!
Benefit Express hired 58 employees in 2013, which is 4 times the amount of new employees hired in 2012! "Benefit Express has experienced lots of growth in the past year. We had to increase our workforce by 58 employees during 2013! Our new hires are a crucial part of our benefits administration team. Every one of them brings a wealth of new knowledge and fresh ideas that benefits our company in a great way," commented Monica Hinchey, Vice President of Client Relations for Benefit Express.