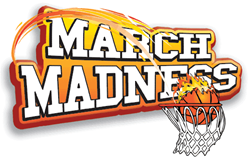 We thought this would be a great way to have some creative fun with the tournament and our product
Elmsford, NY (PRWEB) March 20, 2014
New York-based Eye Care Associates enters its 15th year as the operator of CLEContactLenses.com, an online e-tailer that sells contact lenses, contact lens solution, contact lens inserter/remover and other items related to eye care such as eye vitamins & supplements.
As many are aware, March Madness is upon us as many schools and fans alike are hoping they will be the team that wins the NCAA College basketball tournament this year with a stellar fade away 3 point shot.
CLEContactLenses.com is a small growing web company that people never thought could compete with the likes of the big name brand competitors. The company continues to take market share thanks in part to their great customer service and very competitive prices. Coincidentally, the companies partners are all from small Cinderella school Manhattan College. Just like the Manhattan Jasper's who play the mighty, national champion Louisville tonight at 9:50PM in Orlando, FL. Anyone familiar with this years NCAA tournament, one can see the similarities of the alumnus and their online business. They both are giving it their all to become victorious even thou they both are considered underdogs.
Begining today, CLEContactLenses.com is offering 3% off all orders in conjunction with complimentary ground shipping within the USA on all orders placed online. The March Madness sale begins on Thursday March 20th and ends March 23rd at 11:59PM EST.
Those that are not familiar with CLEContactLenses.com, they offer a complimentary membership rewards program to all of their registered users. Once a new customer of CLEContactLenses.com, one automatically receives 3% off their first purchase. Each purchase after the initial order the savings increases by 1% each time. Now with this four day sale, new consumers will receive a hefty 6% off their initial order as opposed to the usual 3%.
It is reported that 38 million Americans wear contact lenses. All of whom, can confirm that the cost of contact lenses within a year span, is not cheap. The deal that CLEContactLenses.com is offering, should not to be over looked as the savings add up.
In order to take advantage of CLEContactLenses.com four day deal, users will need to use the following coupon code during checkout: 721581925
Aside from this four day offer, CLEContactLenses.com also decided to have a little fun by creating their very own contact lens tournament all in the good spirit of March Madness. As each tournament day passes, a contact lens brand will advance onto the next level. PJ the online marketing director said "We thought this would be a great way to have some creative fun with the tournament and our product" PJ also added "Soon we will also introduce a fun interactive FaceBook tab that will allow our fans to pick a NCAA winner".
CLEContactLenses.com is based out of Westchester County, NY and has offices in Manhattan and Mahwah NJ. CLEContactLenses.com has been in business online for the last 15 years selling contact lenses, contact lens removers, eye vitamins, contact solution and all things eye care related.