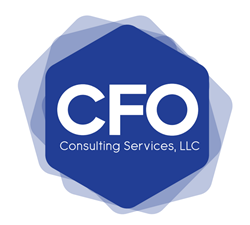 Bohemia, NY (PRWEB) March 24, 2014
CFO Consulting Services, a company providing CFO services on a part time basis, details why states are tightening their reigns when collecting taxes from small businesses and self-employed entrepreneurs.
According to a March 11th article published by Businessweek titled "How States Are Cracking Down on Small Business Tax Cheats," small businesses and entrepreneurs cost state governments billions of dollars each year in unpaid taxes. States and local governments also have major tax gaps. The article says the amount of taxes owed often exceeds the amount of money actually collected, resulting in a loss of revenue. California loses about $10 billion each year from unpaid taxes.
However, 30 states, including California, are beginning to invest in technology to improve collection processes. Lawrence Teicher, founder of CFO Consulting Services, a leading CFO services provider, discusses the four ways states are cracking down on small businesses that don't pay their taxes:
1. Using big data. "Florida recently started gathering data from the Dept. of Highway Safety to make sure car dealerships report sales accurately," he says. "Tennessee and Texas have also implemented similar programs that gather data from beer and tobacco retailers."
2. Withholding licenses and permits. "State tax collectors are partnering with other agencies to make it harder for small companies with unpaid taxes to continue doing business effectively," he says. "For instance, Connecticut is now withholding permits from retailers who owe money. North Carolina has a similar plan. The state is looking to halt the renewal of liquor licenses for businesses that owe taxes. If you owe money on your taxes, states will try to cripple your establishment by preventing you from doing business as usual."
3. Sending tax cheats to jail. "Cheating on your taxes is a crime," he says. "Some states, like Illinois, often send people to jail for not paying taxes."
4. States work with other states. "States are partnering together and sharing data on taxpayers," he explains. "In New York and California, if someone owes taxes in one state, but is getting a refund in another, that refund will be used to pay the other state's debt."
Teicher advises all small businesses to consult a licensed tax professional or part time CFO to ensure they don't run into problems with the state or IRS. "It's imperative for businesses to ensure that they are properly preparing their taxes and they are paying the correct amount," he says. "If not, they can run into severe problems with the IRS or the states in which they do business. Given the complexities of the laws in different jurisdictions, even well intentioned businesses run into problems. Make sure your business doesn't get penalized for unpaid taxes this year!"
By providing part-time CFO services on an as-needed basis, CFO Consulting Services is revolutionizing the delivery of financial services. Now small and mid-sized businesses have access to the financial expertise once available to only large businesses. Founded by CPA and financial expert Lawrence Teicher, CFO Consulting Services follows four main principles: independence, objectivity, competence and confidentiality. These core values have led its clients to achieve lasting success in their business.
###