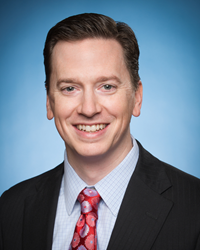 Washington, DC (PRWEB) March 20, 2014
Clinovations, LLC, a leading clinically oriented healthcare consulting firm, is proud to announce the promotion of Kevin Coloton from Chief Operating Officer to President.
As President, Mr. Coloton is responsible for the strategic growth and development of the firm's operational and financial success, as well as the business development, marketing, and technology departments.
"Since joining Clinovations as the 5th employee, Kevin has had a long track record of directly contributing to the growth and success of our company," said Dr. Trenor Williams, Chief Executive Officer of Clinovations. "I am proud to have him as the leader on our team, and I am excited to watch him continue to shape our strategic approach and growth within the industry."
For the past three years, Mr. Coloton has served as the Chief Operating Officer and Ambulatory Sector lead where he led the investment of technical infrastructure, operational processes, and the cultivation of the operational leadership team. In 2013 as he was awarded the Executive Management Award from SmartCEO magazine recognizing the achievements of Washington's top management all-stars for their creative management vision, leadership philosophy, innovative strategy and undeniable work ethic.
Mr. Coloton brings a multifaceted knowledge of the healthcare industry, having held several executive roles at Target Corporation including positions within the Target Clinic® and Target Healthcare Technology division, as well as serving as a hospital administrator within the John Hopkins Medical System. Earlier in his career, he spent a number of years at Deloitte Consulting and the Advisory Board Company where he worked with a host of hospitals and health systems around their strategic and operational growth plans. Prior to beginning his consulting career, Mr. Coloton was a physical therapist within the Johns Hopkins Medical System.
Mr. Coloton is a Fellow in the American College of Healthcare Executives, former president of the Maryland Association of Healthcare Executives, and an active member in the Health Care Information and Management Systems Society (HIMSS). Mr. Coloton holds a Master in Business Administration from Johns Hopkins Carey School of Business in Baltimore and a Master of Physical Therapy in Healthcare from the University of the Sciences in Philadelphia.
About Clinovations
Clinovations is a leading healthcare and management consulting firm offering strategic, clinical, and health IT advisory services with the goal of creating innovative solutions to improve the efficiency, effectiveness, and quality of healthcare for patients. More than half of our extraordinary team consists of physicians and nurses; the remainder is made up of technology leaders, business executives, management consultants, and public policy experts. Clinovations recently came in at #175 on the 2013 Inc. 500 Fastest Growing Companies list, was listed by the Washington Business Journal as a 2013 Fastest Growing Small Technology Company, and honored a Finalist in the 2013 Helios HR Apollo Awards recognizing top employers focused on employee engagement and development. We are dedicated to helping lead organizations in achieving their financial, operational, and clinical objectives.