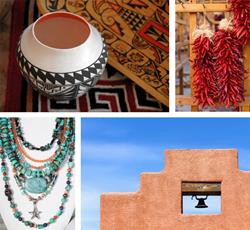 Delray Beach, FL. (PRWEB) March 21, 2014
Each year, Great Escape Publishing hosts a single event that brings in photographers from all over the world. They highlight trends in the industry and outline the best places to sell photos.
Held in a different U.S. city each year, this year's event is in beautiful Santa Fe, New Mexico April 6-8, 2014. And it's projected to be the biggest one yet with more than 150 attendees, speakers and staff.
With sessions on selling photos to online stock agencies (microstock), magazines, newspapers, websites and as fine art for personal and public use... a large portion of this year's event will also focus on selling video, which is a lucrative, up-and-coming market that any emerging photographer should add to their portfolio.
As Director and Creator of the program, Lori Allen, highlights: "tour companies, resorts and visitors bureaus are paving the way for all sorts of online businesses to add video to their websites and online catalogs. The market is red hot and the competition is next to nil so now is the best time to get in."
Smaller photography niches discussed include real estate photography, food, storm and weather photography, local coffee table books and photo booth photography.
And in addition to the conference room sessions on where and how to sell pictures, there will be photo shoots around Santa Fe so interested photographers can put what they learn into practice... followed by photo review sessions where the experts in each field can look at the produced images and offer suggestions for improvement.
Director Lori Allen says, "the goal is that after three days, attendees will walk away with the start of a saleable portfolio and the know-how to keep taking profitable photos... to create a new income, fund vacations, pay bills, or save for retirement."
Anyone interested in making a side income with their photography hobby or even replacing their full-time income with something fun and creative is encouraged to sign up.
Until Wednesday, March 26, new registrants will receive a $200 Flight Credit Discount to help supplement travel fees. You can read more information about the The Ultimate Money-Making Photography Workshop and how you can register today, here.
About Great Escape Publishing:
Great Escape Publishing (formerly known as the AWAI Travel Division) has been helping people get paid to travel since 2004. You can learn more at: http://www.GreatEscapePublishing.com/.