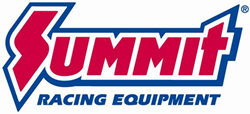 Tallamdge, OH (PRWEB) March 24, 2014
The MSD Atomic Transmission Control Module gives enthusiasts the ability to adjust the operating parameters of late model, electronically controlled four-speed automatic transmissions. Just plug in the supplied hand-held monitor and adjust shift points, torque converter lockup clutch, choose shift firmness, and more. MSD even includes a Dyno Mode that allows repeatable shifting when testing a vehicle on a chassis dyno.
Once installed, the MSD Atomic Transmission Control Module needs only a few basic input parameters to complete the initial setup. Once that is done, drive the vehicle and use the advanced setup menu to dial in the transmission in real time. Available data readouts include engine speed, vehicle speed, throttle position, transmission fluid temperature, shifter position, and commanded gear.
The MSD Atomic Transmission Control Module is available as a stand-alone unit that is compatible with most OEM or aftermarket fuel injection systems or carbureted applications that have a stand-alone throttle position sensor (TPS). If you have an MSD Atomic EFI system, there is a version with MSD's Brainwave system that allows you to seamlessly integrate the module with the EFI system's ECU. A transmission controller harness is required for the stand-alone system, sold separately.
APPLICATIONS

Chevrolet 4L60E, 4L65E, 4L70E, 4L75E, 4L80E
Ford AODE, 4R100, 4R70W, E40D
SEE THE MSD ATOMIC TRANSMISSION CONTROL MODULES AT SUMMIT RACING
SEE THE MSD ATOMIC TRANSMISSION CONTROL MODULE HARNESSES AT SUMMIT RACING
Summit Racing Equipment
http://www.SummitRacing.com
1-800-230-3030