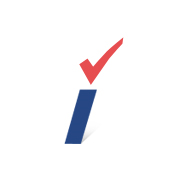 We are seeing tremendous growth in both mobile payments and electronic billing, so why not marry the two?
Baltimore, Maryland (PRWEB) March 24, 2014
E-Complish makes mobile payments easier and more Secure with SMS text payment technology. E-Complish has released a new payment system called E-Complish Text2Pay, a mobile text-based service that allows you to accept a wide variety of payment types through SMS Text Messaging Technology. Featuring a SMS platform powered by Telescope.tv, the trusted company behind text voting for American Idol, The Voice, The X-Factor, the NBA and more. E-Complish Text2Pay is designed to guarantee text message delivery, to be compliant with the FCC and Mobile Marketing Association's Best Practices, and provides easy integration with all E-Complish solutions using their all-in-one online payment system, VirtualPay.
This new service has been designed from the ground up to enhance E-Complish's already diverse payment solutions. Customers will be notified via text messaging of their upcoming bill. Upon entering their preselected PIN, the customer can elect to safely pay their bill through E-Complish Text2Pay, any time of the day, using their securely stored payment information. It is completely up to the customer whether they want to use E-Complish Text2Pay as a 'reminder only service' or 'reminder and payment service', but E-Complish expects fast adoption of both reminders and payments from customers.
Since founding E-Complish in 1998, Stephen Price positioned himself on the frontline of new payment technology. "Every business is unique in their payment needs," Price said. "We are seeing tremendous growth in both mobile payments and electronic billing, so why not marry the two? We are proud to rollout a unique Electronic Billing, Presentment and Payment (EBPP) system using SMS Text Technology, or what we call Electronic Billing, Presentment and Payment by Text (EBPPT). We feel this system will work for a diverse range of business models, and this new technology is more efficient, secure and convenient for both our business and our customers alike."
###
E-Complish, LLC: Since 1998, E-Complish has helped businesses increase profit and communicate more efficiently with customers through its unique financial services, quickly becoming one of the nation's most reliable and secure payment partners. For more information about E-Complish, visit http://www.e-complish.com