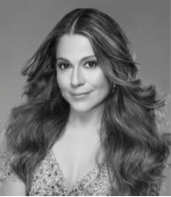 Beverly Hills, CA (PRWEB) March 21, 2014
The Haute Design Network will feature Dahlia Mahmood of Dahlia Design as its newest renewed member. Mahmood is known for her ability to create glamorous interiors that are both comfortable and luxurious, and she will serve as the network's exclusive member for Beverly Hills, CA.
Dahlia Mahmood's professionalism, years of experience, willingness to meet the needs of clients and ability to flawlessly finish projects sets the precedent for other interior designers in the field.
About Haute Design Network
Haute Design Network selects interior designers that have demonstrated a high level of expertise, professionalism, and accomplishment in their field. This elite circle of leading interior designers is encouraged to expose readers to several elements from past and current design trends as they provide a glimpse into future innovations, while offering both inspiration and exceptional resources for those seeking experienced luxury interior designers and sophisticated interior design firms.
Dahlia Design is featured on Haute Design Network's comprehensive website as a distinguished member alongside other leading interior designers from across the country. Network members have the exclusive opportunity to interact with viewers by utilizing the Haute Design Network platform via customized blog posts and unique design features. Visit the Haute Design Network at http://www.hauteresidence.com/design.
About Dahlia Mahmood of Dahlia Design
Dahlia design was founded in Washington DC as a residential design firm in 1995. Since then, her firm has grown to include commercial projects, product design, and large-scale event design. Dahlia Design engages deeply with every aspect of a project, from interiors to architecture, and landscaping, because we believe that every detail should be clearly articulated and every concept, beautifully executed. All remodeling and construction is done within our professional team.
Dahlia Design's demand for excellence and dedication to quality has built a trust among high profile clients nationally and internationally. Our designs embody sophistication and innovation, reflected by our top-notch staff of craftsman and designers. We combine elegant forms of classic architecture with transitional elements to create simple yet glamorous interiors, enriching homes with comfort and a touch of luxury.
Known for her unmistakable signature style of simplicity and elegance, Dahlia Mahmood has become an award-winning designer, nationally and internationally. As a woman of strong vision and proficiency, she works to create timeless interiors of only the best qualities. She breathlessly testifies the value of classic design with individual touches of luxury.
As an advocate of quality, every detail is perfected before she completes a project. She only demands the best of everyone working under her name. Dahlia's passion for design became a career when she took on her first residential project at the early age of seventeen. Since then, she has built stunning architecture, landscapes, and interiors around the world.
For more information about Dahlia Mahmood, visit her Haute Residence profile.