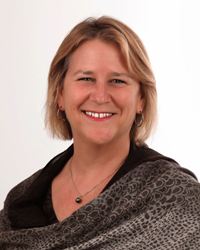 Beginning with my SEA Semester experience as a student, my career has been shaped by SEA. I look forward to now leading SEA, working hand in hand with our talented faculty and staff.
Woods Hole, MA (PRWEB) April 03, 2014
Sea Education Association (SEA)/SEA Semester® the Woods Hole, Massachusetts-based educational institution, announced that Margaret (Peg) Brandon has been named SEA's first-ever alumna President. In making the announcement, Susan Humphris, Chair of SEA's Board of Trustees said, "With Peg's experience in both academia and in ship operations, and her deep knowledge and passion for SEA and its mission, she is ideally suited to lead SEA during this critical time in which SEA realigns itself to better meet the needs of today's undergraduate students. It is wonderful to have the first alumna of SEA as President." Peg Brandon succeeds Timothy McGee (2012-2013), John K. Bullard (2002-2012), Rafe Parker (1982-2002) and founder Corwith Cramer (1971-1982).
An alumna of SEA Semester® class W-48, Peg Brandon has extensive experience as a marine educator and leader both with Sea Education Association and other notable institutions. She spent the previous eight years (2006-2014) at Maine Maritime Academy where she held the position of Associate Professor of Marine Transportation. In 2010, Peg was awarded the Maine Maritime Academy Teaching Excellence Award. Prior to 2006, she worked as the Director of Continuing Education for Massachusetts Maritime Academy where she was responsible for professional training courses including Emergency Management Training. She has served as a member of SEA's faculty, teaching Nautical Science and serving as Captain on numerous SEA Semester voyages from 1986-2002, and also as SEA's Director of Marine Operations from 1998 through 2002. Peg has been a member of SEA's Overseers for many years, and stepped down from her position as a Trustee to act as Interim President for SEA in 2013.
Peg has a Master of Marine Affairs degree from the University of Rhode Island and holds a U.S. Coast Guard license as Master of Vessels up to 1600 gross tons on all Oceans. She is a recognized maritime leader whose strengths are in leading complex operations on a global scale and building multidisciplinary teams that identify and focus on common goals. She is deeply committed to educating future decision-makers about global ocean issues and challenges, and building their skills in leadership and critical thinking.
Citing her long history with the organization, Brandon said, "Beginning with my SEA Semester experience as a student, my career has been shaped by SEA's mission of creating ocean scholars, stewards and leaders. I look forward to now leading SEA in these efforts, working hand in hand with our talented faculty and staff."
###
About Sea Education Association/SEA Semester®
Creating Ocean Scholars, Stewards & Leaders Since 1971
Sea Education Association (SEA) is an internationally recognized leader in undergraduate ocean education. For more than 40 years and over one million nautical miles sailed, SEA has educated students about the world's oceans through its fully accredited study abroad program, SEA Semester®.
SEA Semester® is the leading off-campus Environmental Studies program focused on the oceans. SEA Semester creates environmentally literate leaders who are prepared to address the defining issue of the twenty-first century: the human impact on the environment. SEA looks for motivated students of all majors who are passionate about learning, willing to seek out new challenges, and eager to become part of a unique learning community.
SEA/SEA Semester® is based on Cape Cod in the oceanographic research community of Woods Hole, Massachusetts and has two research vessels: the SSV Corwith Cramer, operating in the Atlantic Ocean, and the SSV Robert C. Seamans, operating in the Pacific.
To learn more about Sea Education Association's mission and programs, please visit http://www.sea.edu.