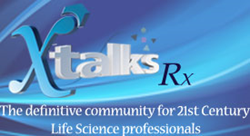 Toronto, Canada (PRWEB) March 21, 2014
Abuse and addiction are serious global health problems. All drugs with rewarding properties have the potential to be abused. Therefore the FDA requires most CNS acting drugs to be assessed for their abuse potential. The most common clinical method for drugs to be evaluated for their abuse potential is with a Human Abuse Liability (HAL) study.
Join keynote speaker Dr. Lynn Webster, Vice President of Scientific Affairs at PRA, and President of American Academy of Pain Medicine for an information session. A Q&A with the audience will be included at the end of the presentation.
For more information on this webinar or to register, visit: Human Abuse Liability Role in NDAs
Xtalks, powered by Honeycomb Worldwide Inc., is a leading provider of educational webinars to the global Life Sciences community. Every year thousands of industry practitioners (from pharmaceutical & biotech companies, private & academic research institutions, healthcare centers, etc.) turn to Xtalks for access to quality content. Xtalks helps Life Science professionals stay current with industry developments, trends and regulations. Xtalks webinars also provide perspectives on key issues from top industry thought leaders and service providers.
To learn more about Xtalks visit http://xtalks.com.
For information about hosting a webinar visit http://xtalks.com/sponsorship.ashx.
Contact:
Michelle Tran
Tel: +1 (416) 977-6555 ext 224
Email: mtran(at)xtalks(dot)com