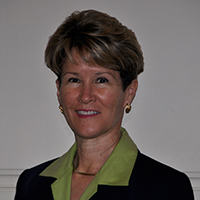 Ventura, CA (PRWEB) March 22, 2014
Girl Scouts of California's Central Coast has announced the appointment of Lori Riis-Vestergaard as Controller for the council.
"Lori's extensive background in both non-profit and public-sector finance will serve the council well in ensuring the fiduciary responsibilities of the organization," said Gina M. Jaeger council Chief Executive Officer. "Lori brings over 20 years of leadership and consulting experience in areas of financial analysis, internal controls and Sarbanes-Oxley compliance to the council. We are thrilled to have Lori join our team."
A Certified Public Accountant, Ms. Riis-Vestergaard most recently provided financial audit and compliance consulting for a variety of healthcare, non-profit and professional organizations, and has held past managerial-level positions in audit and internal controls at Wellpoint, Inc., and Deloitte & Touche, LLP.
A graduate of California State University at Chico, Ms. Riis-Vestergaard is also a former Girl Scout and Girl Scout Leader. She is based in the Ventura Girl Scout office which supports the council's members in six counties along the central coast.
About GSCCC
Girl Scouts of California's Central Coast serves over 10,000 girls across six counties and is committed to making the Girl Scout Leadership Experience available to girls in ways that impact their lives both in the moment and into the future. Girls participate in troops, individual projects, council events, day camps and more. A variety of leadership, outdoor skills, and Science, Technology, Engineering and Math (STEM) based programs and events provide girls with opportunities to learn and explore in fun and informative ways. To join or volunteer in Santa Cruz, San Benito, Monterey, San Luis Obispo, Santa Barbara or Ventura county, visit: http://www.girlscoutsccc.org. To donate, visit: http://www.girls2lead.org.