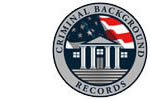 The point is that it is critical that any business understand when and where a criminal history can be used as part of a pre or post- employment vetting process.
Waltham, MA (PRWEB) March 24, 2014
For many years Criminal History Checks have been a critical component of the background screening process but have recently come under increased scrutiny. Adam Almeida, President and CEO of CriminalBackgroundRecords.com states: "There is a legal time and place to use a criminal history as part of the pre-employment screening process, or as part of a post-hire protocol. Knowing when and where criminal histories can be used is critical to businesses, large or small."
The legal and lawful use of criminal histories frequently comes into question. Various states and cities are in discussion or have recently introduced "Ban-the-Box" legislation. New laws governing the use of criminal histories as part of the hiring process continue to gain momentum, even as their use remains a significant component in pre- and post-employment screening.
The city of Richmond, California enacted one of the most far reaching "Ban-the-Box" laws in the country.
From the website of KALW: Local Public Radio (91.7FM San Francisco; Feb. 05, 14):
Ban the box policies are growing in cities including Chicago and New York, as well as San Francisco, Oakland, and Berkeley. But Stout says Richmond stands out. The reason is that Richmond doesn't just prohibit city employers from asking about criminal histories. Now, private businesses that contract with the city can't ask either. Ever. http://kalw.org/post/bay-area-cities-expand-employment-protections-ex-convicts
Examining recent challenges in California provides evidence to the myriad of issues involved with the legislated use of criminal histories.
From Modaq.com (Feb. 23, 14), an article outlines the challenges of using criminal histories as part of a pre-employment background check:
It's already hard enough for California employers to keep track of and comply with the myriad federal and state background check laws. There's California's Investigative Consumer Reporting Agencies Act (ICRAA), California Labor Code Section 1024.5, California's Consumer Credit Reporting Agencies Act (CCRAA), and the federal Fair Credit Reporting Act (FCRA) to name a few. The City of San Francisco is piling on. Say hello to the amendments to the San Francisco Police Code, Article 49, and Administrative Code, Article 12, which restrict an employer's use of criminal records. San Francisco's Mayor signed off on (enacted) the new rules on February 14, 2014 – a sweet Valentine's Day gift from the Mayor. The new rules go into effect on August 13, 2014. http://www.mondaq.com/unitedstates/x/294870/employee+rights+labour+relations/San+Francisco+Employers+Heads+Up+New+Rules+Governing+The+Use+of+Criminal+Records
It is important to note that criminal history reports prove critical tools in post-hire reviews as well.
Almeida states: "Criminal history records will continue to be a part of most vetting processes, pre and post hire. All "Ban-the-Box" legislation does is define when a criminal history can be used. Employers must be equally diligent in the legal and lawful use of criminal history reports in post-hire background checks."
A situation in Leonia, New Jersey shows the usefulness of a criminal history check in a post-hire environment. The local fire department went under review and, during the course of conducting background checks on existing personnel, issues were discovered.
From NJ.com (Feb. 23, 14: http://www.nj.com):
Fire Chief David Bohnert and Lt. Arnold Davenport could be forced out because of criminal convictions unearthed after the council required firefighters to undergo background checks, the Record reported. http://www.nj.com/bergen/index.ssf/2014/02/leonia_fire_officers_could_be_forced_out_over_criminal_convictions.html
Almeida states, "It is critical that any business understand when and where a criminal history can be used as part of a pre- or post- employment vetting process. Failure to understand local, state, and Federal law could result in serious consequence and potential penalty. Always use a third-part background screening company, one well versed in the laws regulating the use of public records, in order to protect ones business."
CriminalBackgroundRecords.com is a third-party background screening agency that can assist any organization or business, large or small, in setting up a thorough background screening policy. Specializing in pre-employment and post-hire background screening, CriminalBackgroundRecords.com has the experience and knowledge to greatly assist any organization with its background screening needs.