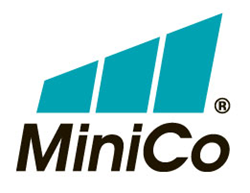 One of MiniCo's key objectives is to create a valued on-demand learning platform for safety and loss control training.
Phoenix, AZ (PRWEB) March 25, 2014
MiniCo Insurance Agency is embarking on an initiative to create a series of safety and loss control videos and other resources that can be utilized by self-storage owners, operators and managers. The company has launched the first element of this initiative with the introduction of the "MiniCo Safety Shorts" video series. The first video entitled "Tenant Safety Checklist" is now available online at http://www.minico.com/SafetyVideos as well as http://www.youtube.com/MiniCoInsurance.
Safety and loss control are important concepts for self-storage business owners who are responsible for providing a safe environment for employees, tenants and guests. Lack of safety training and safety awareness can result in costly claims against the facility. In addition to a written safety and loss control policy, employee safety training is a critical element of an operation's risk management strategy. Routine safety training supports the maintenance of a safe environment for tenants and mitigates the potential for incidents of employee injury.
MiniCo President and CEO Mike Schofield said, "One of MiniCo's key objectives is to create a valued on-demand learning platform to which owners and operators may direct employees for safety and loss control training on a regular basis to enhance safety awareness and understanding. Our overall goal will be to create a destination for owners and operators to utilize when seeking loss control and safety resources."
Future videos in the series will address topics such as preventing slip-and-fall injuries, proper lifting techniques, ladder safety, lock-cutting safety and the safe use of equipment and machinery. Each video will include a link to a quiz designed to reinforce the viewer's retention of the subject matter.
About MiniCo Insurance Agency, LLC
MiniCo Insurance Agency, LLC, was founded in 1974 as a provider of specialty insurance products and publications for the self-storage industry. Today the company is a program administrator offering multiple specialty property and casualty insurance products for a variety of unique industries and exposures. MiniCo Insurance Agency, LLC, the parent company of MiniCo Insurance Agency of Canada, Incorporated, is a member of the Aran Insurance Services Group.